Ryan Joseph Ramos
July 27, 2013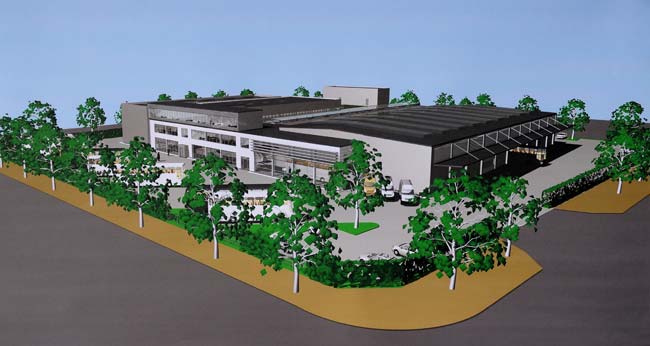 Omniplus, Daimler's very own service brand for Mercedes-Benz buses and Setra coaches, is in the midst of constructing an extended complex for its BusWorld Home Hamburg facility. The topping-out ceremony was held in mid-July for the extension that should see an integration of the complete service scope of Daimler's premier service center.
According to BusWorld Home Hamburg chief Uwe Raupach, this expansion was made necessary because of the center's growth. After all, the service center has been there since way back in 1956, and some of the facilities have not been renovated yet.
With some 350 buses being serviced around the facility every month, it's easy to see why the extension is needed. The planning stage started back in 2008, and the groundbreaking took place in 2010.
The project is expected to be completed by 2016, just in time for the 60th anniversary of BusWorld Home Hamburg.
"In order to maintain and develop our high level of premium services,we decided to carry out a major investment project," said Raupach.
At present, a cutting-edge washing facility and a test shop have already been added to the project. The washing facility should allow for a washing service that's similar to modern car wash services, based only on preset programmes.
The extension also includes a new parts warehouse, upon which the topping-out wreath was placed. There's also a disposal center being constructed. Future phases will focus on the office building as well as the reception unit.