Ryan Joseph Ramos
July 27, 2013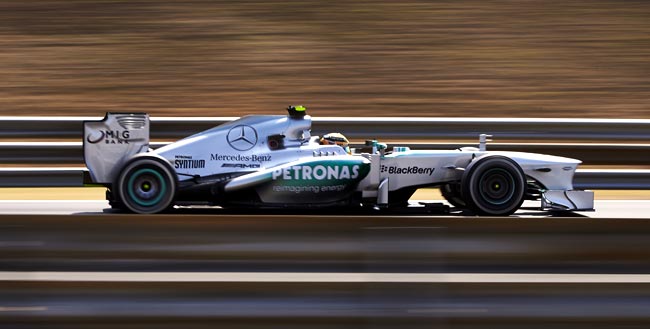 When the Mercedes drivers did exceptionally well in Q1 and Q2 for the 2013 Hungarian Grand Prix, no doubt the question on everyone's minds was whether the two Silver Arrows could hold on. While Nico Rosberg topped the first two rounds of qualifying, it was Lewis Hamilton who claimed pole position on the starting grid for tomorrow's race at the Hungaroring.
This latest pole makes it three in a row for Hamilton, the first time in his career that he has achieved this feat. It's also his fourth pole in 10 races so far this season. So far, though, he hasn't been able to convert any of those into race wins.
Sebastian Vettel was right behind Hamilton in terms of qualifying time, but couldn't be fast enough to wrest pole from the Brit.
The Top 10, in order:
Hamilton
Vettel
Grosjean
Rosberg
Alonso
Raikkonen
Massa
Ricciardo
Perez
Webber
Well, that was certainly a spectacular qualifying session for the Brit, and it's a welcome result for a team hoping to still challenge for the top this season. Rosberg is also in a prime position to get a podium finish. There's still some uncertainty about those new tires, but maybe the Mercedes team is on to something here given their success in qualifying.
We'll see how the team perfoms in the race, and rest assured we'll bring you the results and the recap right away.