Ryan Joseph Ramos
June 18, 2013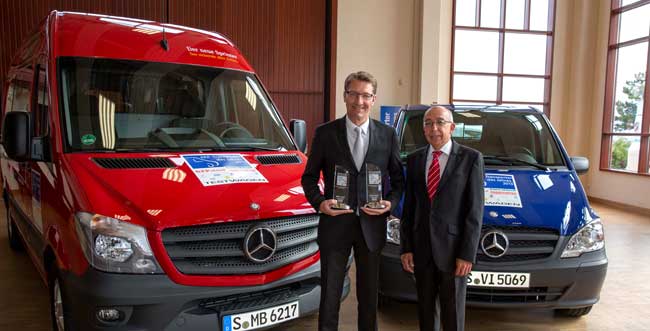 It's like Mercedes-Benz Vans just can't help but bring home more awards from all over. After its wins in the Motoring Matters Awards and the Van Fleet Awards, a couple of the division's offerings grabbed awards from a specialist jury at the 2013 Courier, Express and Parcel Services Van of the Year competition that's hosted by the Stuttgart-based ETM-Verlag publishing company.
The Mercedes-Benz Vito (113 CDI variant) took the win in the "Vans up to 3 tonnes" category, while the new Sprinter (316 BlueTEC) copped first place in the "Vans up to 3.5 tonnes" category, thereby affirming its class-leading status.
Because of its Euro VI-compliant engines across all variants, the Sprinter became the first Van to achieve such a green feat. With that, the van is able to offer unrivaled efficiency. In addition, the new Sprinter comes with top-of-the-line driver assistance and safety systems.
With 40 professionals from the relevant sectors comprising the jury, this was a good showing for Mercedes-Benz. There were a total of four categories in all, with some 23 vehicle models in consideration.
The professionals had to evaluate the vans based on real-world conditions and using an array of testing methods. Aspects included in the judging included comfort, design, handling, functionality, and economy.
Testers amassed over 2,500 km across 800 runs in the different vehicles, all taking place in Warnemunde.