Ryan Joseph Ramos
June 8, 2013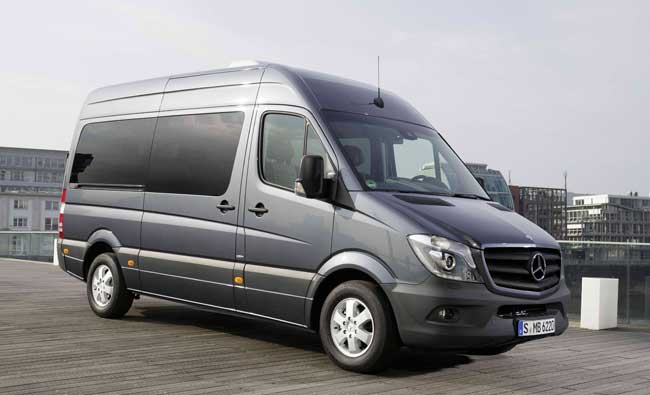 Mercedes-Benz Vans scored two wins at the 2013 Van Fleet World Honours: the Sprinter took home the Best Large Van award, while the division scored the Safety Award.
The Sprinter van, as well as the other candidates for the Best Large Van award, underwent rigorous testing. In addition, leasing companies' evaluation on the vans' service costs, resale value, and fuel consumption was also part of the final score.
The Safety Award was given to Mercedes-Benz Vans, who also won it last year. The Sprinter is always at the forefront of van safety as well as driver assistance systems. The new Sprinter comes with five fresh assistance systems that are aimed at reducing accidents.
John Kendall, editor of Van Fleet World and also among the judges, praised the brand for being the first to offer an Electronic Stability Program some 11 years ago and also for being the only van maker to make this safety system a standard feature across its product lineup.
Mercedes-Benz Vans was not the only division to cop some wins in the awards night. Mercedes-Benz Cars also took home a couple: the A-Class took the Best New Car citation, and the passenger cars division was named the Most Improved Fleet Manufacturer.
The 2013 Van Fleet World Honours was held in London's Royal Automobile Club. The awards are given out each may, with the British Fleet World Group publishing company in charge.