Peter Parcon
June 2, 2013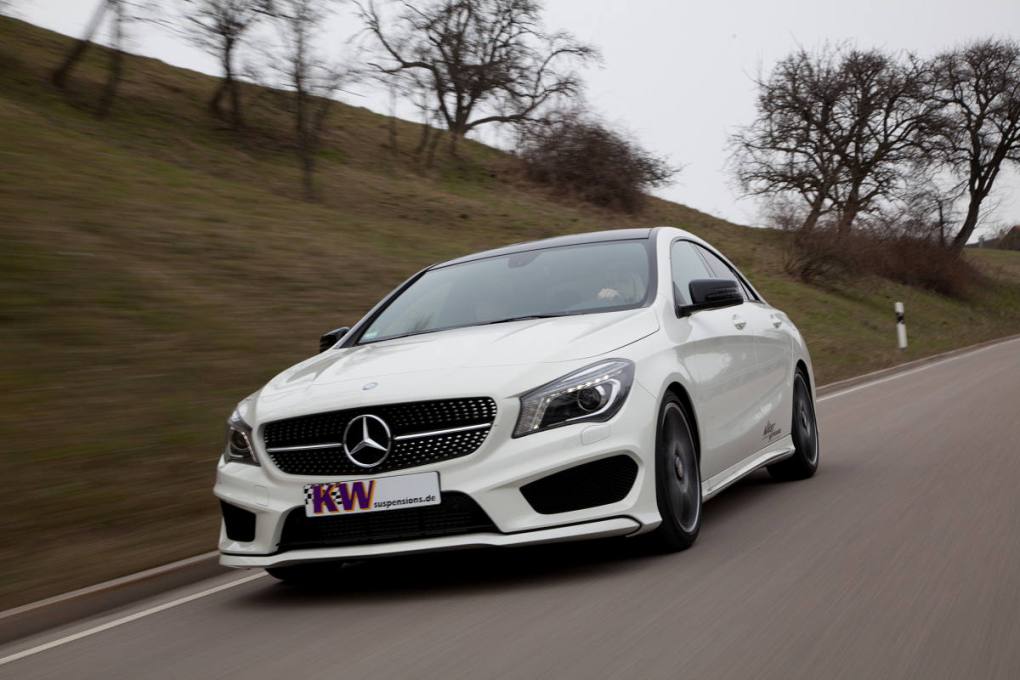 The Mercedes-Benz CLA is the preferred compact car model of the luxury car manufacturer from Germany. The design is impressive and features an advertisement that has Kat Upton on it.
However, the CLA was given a new coil over kit by KW, a company specializing in suspension products. The coil over kit was designed specifically for the Mercedes-Benz CLA. The car can be lowered up to around sixty millimeters through stainless steel coilovers provided by KW for the CLA. The KW trapezoid thread, which is fitted into stainless steel struts, is used to make adjustments in front. The rear axle height adjustment takes care of lowering the rear.
Johannes Wacker, the product manager of KW, revealed that it is not difficult to affect steering response and handling features of the vehicle while increasing control at a particular threshold. Since there is no other coliover kit designed mainly for road use in the market, it is possible to have a significant damper setup margin.