Ryan Joseph Ramos
June 3, 2013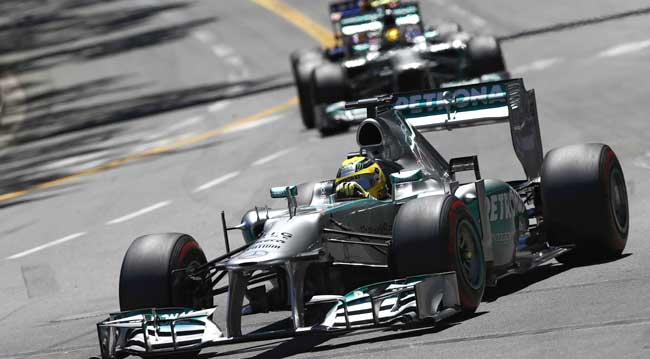 With one win finally in the bag, the Mercedes AMG Petronas F1 team is keen on keeping their momentum going. The team is hoping for another solid performance at the 2013 Canadian Grand Prix this coming weekend.
The Canadian GP presents a challenge in terms of brake wear, as there are six times each lap where drivers brake from 250 kph or more. In addition, 11 of 14 corners are at 160 kph.
Nico Rosberg, fresh off his Monaco GP win, where he led all laps (the first to accomplish the feat this season) from pole position, says that the Circuit Gilles Villeneuve is among his favorite F1 tracks and is looking forward to the challenge.
"It's a very difficult layout to drive because of the low downforce levels required for the long straights and it will be tough on the tyres," said Rosberg. "We'll be hoping to maintain that momentum [from Monaco] in Canada this weekend and will be going all out for another strong performance."
Lewis Hamilton, who is running fourth in the drivers' standings, will look to rebound from the last race, which could have seen him finish on the podium save for an unfortunate run through the pits under the safety car.
"The Circuit Gilles Villeneuve has been a strong circuit for me and I've been lucky enough to win there three times in my career, including last season," said the Brit. He added that the team is working hard to ensure more wins.
Mercedes is certainly capable of more wins, but the pressure is on the team now to prove that its Monaco win was not just a fluke. If they can manage the tires and the stops the way they did in Monaco, there's no reason not to expect another strong finish.