Ryan Joseph Ramos
May 29, 2013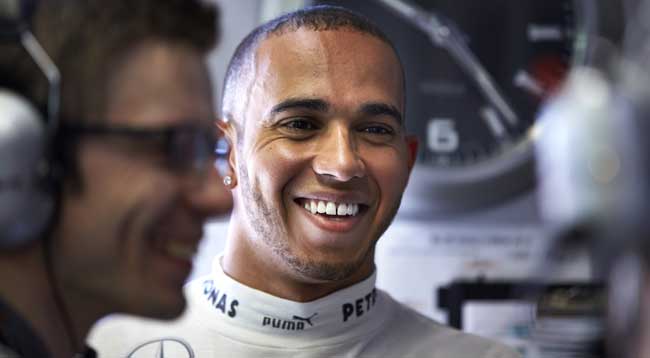 Even though he's just come off a fourth-place finish at the just-concluded Monaco Grand Prix, Mercedes AMG Petronas driver Lewis Hamilton has had a fairly rough season so far. The F1 star chimes in on some issues plaguing him and his team.
On the Mercedes Tire Test Controversy
Hamilton just shrugged off any concern about the protests that the team is facing over its undisclosed testing of future Pirelli tires. With three new teams joining Red Bull and Ferrari in protesting the tests, the pressure is on FIA and on Mercedes.
"We were required to do some work, we did some work," said Hamilton. "Right now, I'm not concerned about it, that's for the team to worry about."
Unless the FIA comes down with a verdict, be it a temporary ban or forfeiture of some points, there's really no point worrying too much about the issue. Hamilton added that he needed to focus more on his own performance.
Not only is he lagging behind the championship contenders, he's also being outperformed by teammate Nico Rosberg.
On Vettel's Comments at the Monaco GP
Defending champion Sebastian Vettel of Red Bull made some comments about the Mercedes cars, who started the race leading the pack. Vettel made a reference to 'two buses going for a cruise'. The Red Bulls ended up finishing ahead of Hamilton, although Rosberg, held on for the win.
"He has had the fastest car for the last four years, so it's easy for him to say that," said Hamilton to Vettel. "He's got it easy."
Hamilton added that the team continues to work on the car to improve it, and maintains that this year's car still has more potential.