Ryan Joseph Ramos
March 29, 2013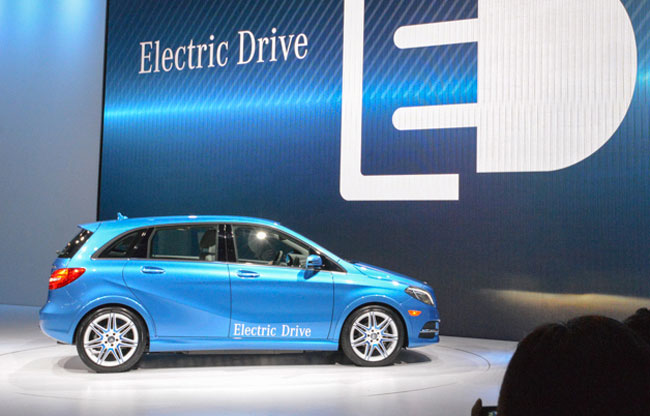 Mercedes-Benz has enlisted the aid of Tesla Motors, the electric car and electric powertrain designer and manufacturer based in Silicon Valley, to provide the 135-horsepower electric motor of the all-new Mercedes-Benz B-Class Electric Drive, which was announced at the New York Auto Show this past week.
The car is expected to be out on the US market sometime in early 2014. Aside from the motor, the charging system and the car's batteries are also supplied by Tesla, which has been working with Mercedes-Benz's parent company Daimler since 2007, supplying the Li-Ion battery packs and charging systems used on the first thousand smart cars. Daimler also owns a minor stake in publicly traded Tesla.
The Electric Drive's range is pegged at up to 115 miles for a 7-hour charge. There's also a quick-charging feature that gets the car up to a 60-mile run in just 2 hours of charging time via a 240v connection.
"While others are still talking about electric cars, we are building them and selling them," said Mercedes-Benz Cars executive VP Joachim Schmidt. He added that the company remains true to its commitment to providing emissions-free driving coupled with Mercedes-Benz comfort and quality.
The Mercedes-Benz B-Class Electric Drive will start being available in the US in a few states only starting next year, but the long-term goal is wide availability within the country. Europe is set to follow later on.