Ryan Joseph Ramos
February 18, 2013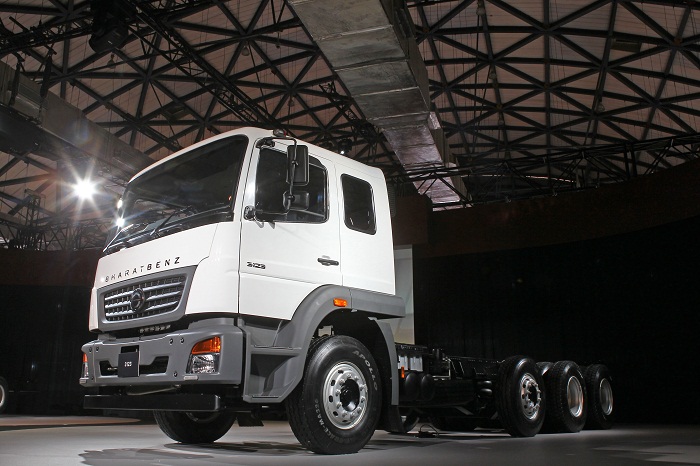 After a mere 3 months since the sales for the BharatBenz trucks started in India, there have already been more than 1,000 units sold, making it a big hit and justifying its selection for the Apollo CV of the Year 2013 award.
"These successes are a tribute to the dedicated efforts put forth by our employees on a daily basis since the creation of the BharatBenz brand two years ago," said CEO and Managing Director of Daimler India Commercial Vehicles (DICV) Marc Llistosella. He added that the company was able to establish the truck brand in the Indian market despite the conditions being "anything but easy."
Another thing Llistosella cited was the proximity of the company's products and services to the customers as one of the reasons he is confident that the brand will continue to succeed in India. DICV is a subsidiary of Daimler AG, and started making trucks for the Indian market in 2012. Because of the large demand for reliable commercial vehicles in the domestic market, the company makes it a point to align its products with the requirements of various business segments.
The highly touted BharatBenz range of trucks not only won the Apollo CV of the Year 2013 from the CV Magazine in India, but the heavy-duty truck also took the Apollo CV Truck of the Year 2013.