Ryan Joseph Ramos
February 19, 2013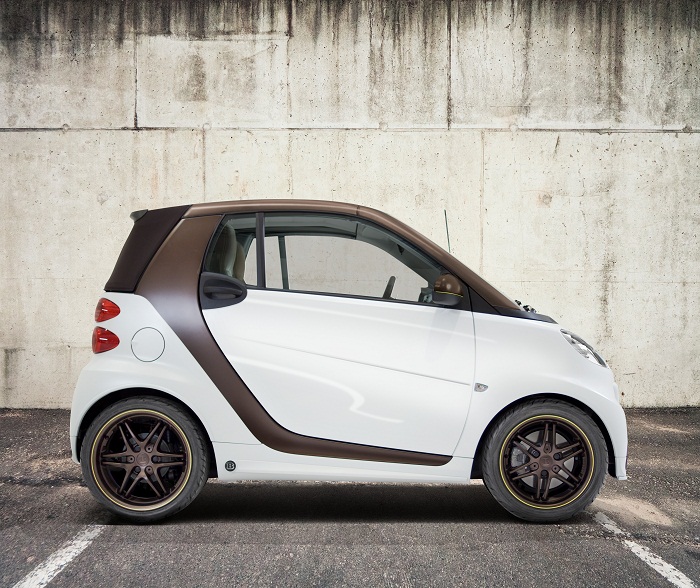 Urban mobility and urban interior design intermingle in the latest endeavor from smart, partnering with Danish interior design firm BoConcept to produce the "smart fortwo BoConcept signature style" as well as the "smartville" collection, both of which will be showcased on February 28 at the BoConcept Friedrichstraße Store located in Berlin.
Design teams for the smart and BoConcept brands worked hand in hand, bringing form and functionality together to come up with an urban design collection that covers accessories and furniture as well as a nifty smart fortwo cabrio unit dubbed the smart fortwo BoConcept signature style.
The model is based on a smart BRABUS cabrio and integrates design trends from automotive and interior design. There's prominent use of natural materials like felt and leather for the interior. These are superb complements to the matte crystal white body panels of the exterior and the contrasting accents of matte oriental brown metallic, chosen as a nod to wooden colors prominent in furniture. There are also smart lime stripes highlighting the door mirror caps as well as the BRABUS Monoblock VII alloy wheels.
As for the "smartville collection" of furniture and accessories, these are designs that take their cue from the color schemes and themes of the smart fortwo BoConcept signature style. There's a modular sofa, an iconic lounge chair, a coffee table, some tableware, a table, clock, and special cushions, among others.
One of the things addressed by the collection is the "increasing limitation of usable space," something that's felt in both the interior design and the automotive industries. This is more pronounced when one takes into consideration the urban or city lifestyle, of which smart is certainly a part of. That's why the teams have responded to the challenge.
The smart fortwo BoConcept signature style will serve as a brand ambassador for BoConcept branches all over the world starting in March 2013.