Ryan Joseph Ramos
February 27, 2013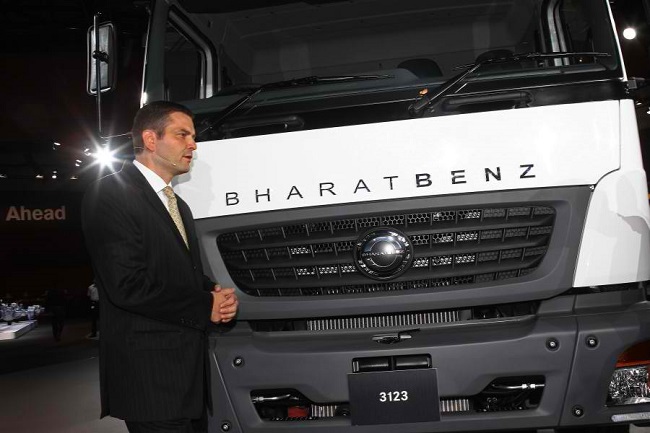 According to some top Daimler Trucks officials, aggressive discounting is not going to solve anything, even though it is a common reactionary measure by competitors.
"This affects the resale value of trucks and fleet owners will endure asset losses," said Daimler India Commercial Vehicles CEO and Managing Director Marc Llistosella. He added that buyers could get used to the discounts too much and affect long-term value. This doesn't just involve the retail prices of the units, but also the value of the truck brands.
Llistosella also said that Daimler's approach is more step by step, saying that the company is taking things "slowly but surely." The long-term is clearly what's on Daimler's mind, and India and China are among the foremost markets as far as that approach is concerend. The recently introduced BharatBenz is part of that strategy.
This is a bold statement coming from a company that's relatively a newcomer to the truck industry. Still, Daimler Trucks as well as Mercedes-Benz Trucks produce top-of-the-line models that are enjoying strong sales and interest from a wide variety of industries, supplying a product range that spans light commercial vehicles as well as heavy-duty trucks for different applications.