Carlo Adrian Canon
January 10, 2013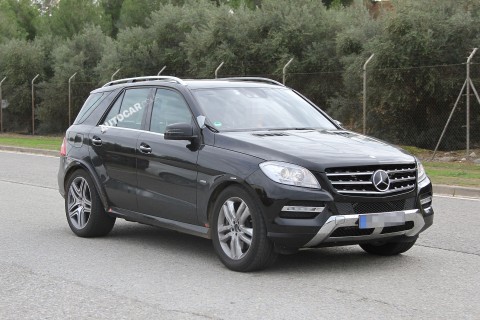 Spy shots of the sportier Mercedes-Benz MLC were taken as the vehicle undertakes an early development tests in Europe.
To be officially launched in 2015, the Mercedes-Benz MLC is said to compete against the BMW X6. Built with the standard ML body (M-Klasse platform), the MLC is expected to be more smart than the M-class and with styling elements that include bespoke headlights, wider wheel-arches, re-profiled roofline and a sportier interior features that give additional comfort. Engine wise, the MLC will likely include a range topping twin turbo 6-litre V12.
As a point of reference for the MLC, Mercedes-Benz used the on-road ability of the wide body lowrider coupe-SUV of BMW. There was a smash hit in sales for BMW X6 and this is one of the real driving forces why Mercedes-Benz will build the sporty MLC.
The MLC of Mercedes- Benz is said to be the 4th superior model that aims the same slot as the X6 of BMW.