Giancarlo Perlas
January 11, 2013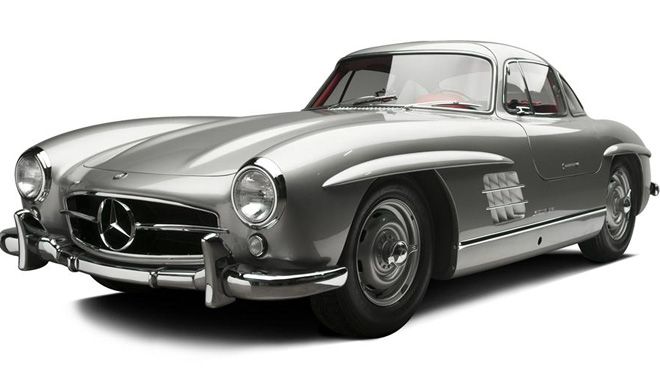 The Mercedes-Benz 300SL Gullwing coupe is certainly every car collector's dream. This is due to the car's classy and exquisite design that is hard to beat. But the Gullwing that will be featured at the upcoming Barrett-Jackson Scottsdale auction has a status that is definitely hard to equal.
According to a report from Fox News, the 1955 car that will be auctioned this coming January 19 is owned by none other than one of the greatest Hollywood legends, Clark Gable. The car was purchased by Gable in 1955 at the Mercedes-Benz store in Hollywood. It was among his favorites and he was known to drive it regularly on his way to shooting films or when attending events. It was probably the last car that he ever used when filming his last movie, The Misfits, which also featured the sexiest icon of that time, Marilyn Monroe.
Due to Gable's image as a ladies' man, the car was customized to go with his preferences. Among the enhancements that he equipped were the wood-rimmed Nardi steering wheel and Rudge knockoffs. Well, if you have celebrities like Ava Gardner, Vivien Leigh and Marilyn Monroe by your passenger's seat, this is definitely a necessity.
The 300SL originally owned by the Hollywood actor was sold by after his death to Charles Wood, who is a popular theme-park owner. In 2003, it was sold again to Bob Howard, a Mercedes-Benz dealer in Oklahoma City. Now, it is being offered by Howard at the Barrett-Jackson auction.
The vintage car was expertly restored by Mercedes-Benz specialists Paul Russel and Company from Essex, Massachusetts.