Emmanuel P
December 5, 2012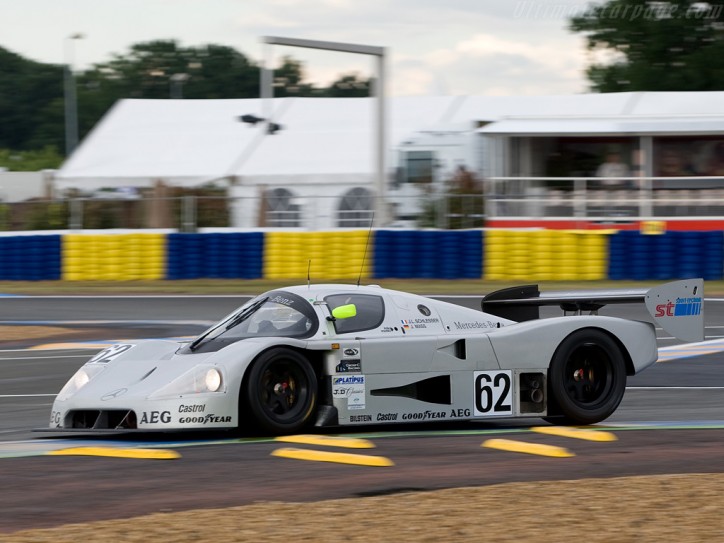 At the Essen Motor Show, a brace of Mercedes racers brought back memories of a particular Group C racer that literally demolished its opposition once its full development potential was reached. This was the C9 endurance racer, which was a co-development between Sauber and Mercedes.
Mercedes' involvement with Sauber for the C9 began in 1987, when Peter Sauber asked, and received, permission to use the Mercedes wind tunnel in testing the aerodynamics of its latest race car. Sauber's endurance racers were developments of previous race efforts, and the C9 was no exception. At any rate, Mercedes must have been impressed with what they saw, since an engine deal was inked soon after.
This development was, for Mercedes, a significant move because it had not been involved in endurance racing since its tragic experience in the 1955 Le Mans. But as we have seen time and again, Mercedes never does anything by halves, and the car's potential showed itself in the 1988 season when it won the 800 km Jerez endurance race one lap clear of the then-dominant Jaguars.
For 1989, Mercedes officially made the car the Mercedes-Benz C9, and fitted the car with a new 4-valve engine, bringing 720 horsepower to the party along with upgrades in the suspension, aerodynamics and engine management. This brought the benefit of better fuel efficiency in the process. In qualifying at the 89 Le Mans, the C9 hit 400 kilometers per hour at the Mulsanne straight, and is credited with the chicanes that are now in place there. It won 7 of the 8 races in the sports car championship for that year, and today is a much desired, and feared, historic car competitor.