Clarissa
May 22, 2012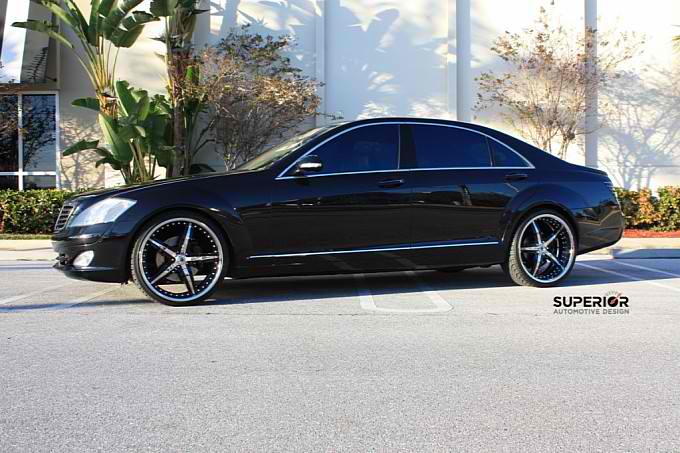 US tuner Superior Auto Design released photos of the new project they made for a customer who brought to them his Mercedes-Benz SS50.
Called the CEO Edition, it is the classier version of the S-Class (as if the stock version is not classy enough!) From silver, it was painted in 2003 Lamborghini Murcielago black, done by full body respray. Then the car was dismantled thoroughly, from interior to the trunk lid, as will be shown in the gallery below. They decided on putting on 22″ Asanti AF156 wheels.
No other information was released by the company for now, but you can start enjoying the photos they published through Luxury4Play.com and follow how they built the car from start to finish.
Photo: Luxury4Play.com