Ryan Joseph Ramos
May 17, 2012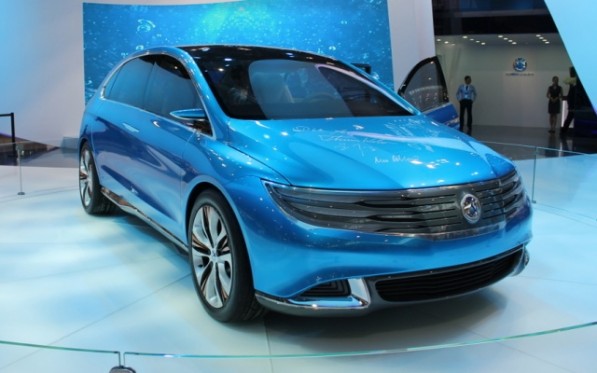 The influx of automobiles in China has contributed greatly to growing concerns about traffic and pollution in the country, deemed as the biggest market in the world. Enter Daimler and BYD, its local partner in China, who are hoping that their new all-electric luxury vehicle concept—called the Denza—will spark electric car sales in the nation to help alleviate environmental concerns.
Electric cars haven't really sold all too well in China, but the two companies are betting on their luxury electric car to dazzle prospective buyers and give them enough oomph to consider getting the Denza. After all, it's got a ton of features on top of the green tech: it's got a bunch of gadgets called T-Pads that provide various functions such as video, web access, and GPS navigation.
How is the Denza important for China? The government has set its sights on 500,000 electric cars on its highways by the year 2015, and needless to say it is bound to fall short of that goal based on current projections. How much more for the 2020 target of 5 million battery-powered units?
With the Denza concept, Daimler and BYD aim to introduce not just a new segment of the luxury electric car, but also a new lifestyle. By making the car exciting and appealing with the design and technology, people might just hop on the electric car bandwagon faster.