Muamer Hodzic
April 22, 2012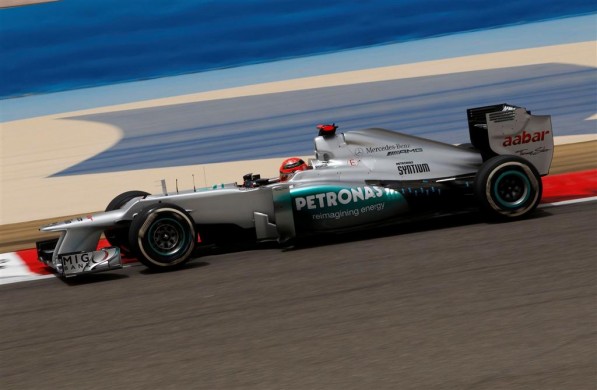 With last week's Chinese Grand Prix victory, Mercedes AMG Petronas was finally able to get a win—and it did so with a perfect race from driver Nico Rosberg, proving that the quality Mercedes car parts used in the W03 are reliable and that the car is ready to contend—something it plans to do in Bahrain.
While Nico Rosberg was excellent in the practice sessions and managed to take P5 in qualifying, tire overheating might be a problem for the team during the race itself. Tire manufacturer Pirelli, who provides the rubber for Mercedes and the other teams on the grid, have downplayed these concerns. The manufacturer stated that all teams were experiencing the tire difficulties, with the overheating "quite normal" given that the track was slippery and the rubber temperature was at a 47 degrees.
Mercedes AMG Petronas will count on the solid showing from its Pirelli tires once again to help it build on the great Chinese GP win last week. While main driver Michael Schumacher will have a tough challenge ahead of him as he starts at the 17th position on the grid. He actually qualified at 18th, but Williams' Pastor Maldonado got a 5-place penalty for a gearbox change.