Clarissa
February 13, 2012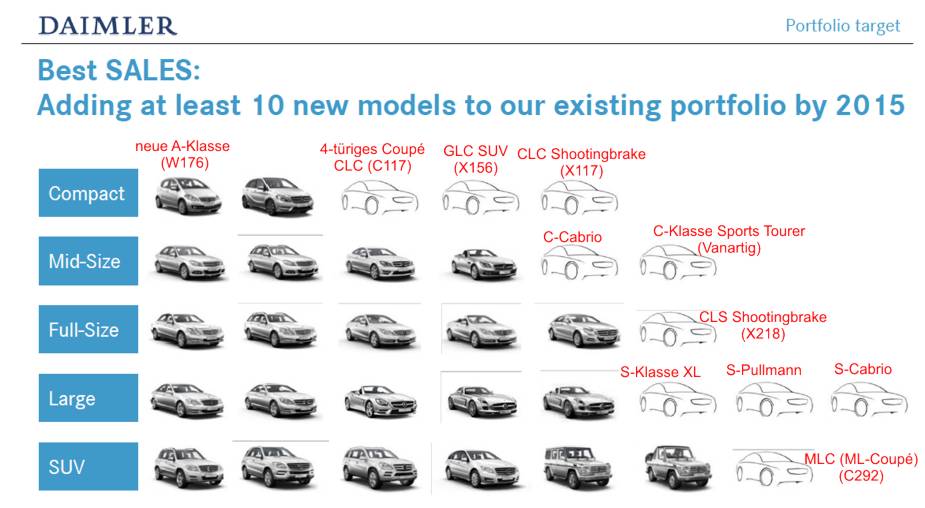 At the Carl-Benz Center in Stuttgart, Mercedes-Benz announced that they will be releasing 10 new models by 2015. This was announced at the annual press conference of Daimler AG.
The three star brand's compact family will have a four-door coupe (C117), a smaller CLS Shooting Brake (X117) and a GLC SUV (X156). In the middle segment, a sports tourer (Vanartig) and C-Class cabriolet are lined up.
The upper middle class meanwhile, the Series X118 will be introduced, which is another version of the CLS Shooting Brake. For those wanting an SUV, you might want to save up and wait for the new ML Coupe, based on the ML- C292. And for S-Class fans, you'll be happy that three versions are going on market, the XL, convertible Pullman and the S.