Clarissa
February 13, 2012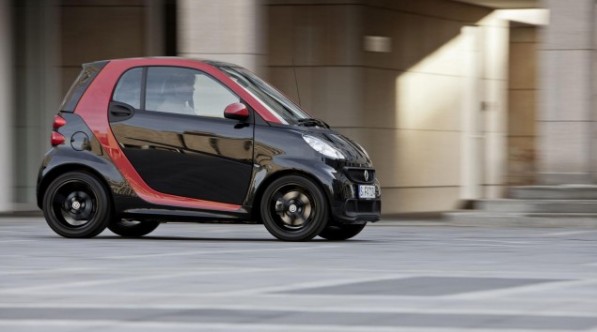 smart released some official photos of the new edition of the small car.
Named "sharpred", it was painted black with red mirrors and red tridion safety cell. The 15-inch alloy 3-double spoke wheel, as well as the grille is also in shining black. Inside, the black leather seats are double stitched in red.
The car is also equipped with heated seats, electric windows, air conditioning, five speaker sound system and panoramic roof. It will be powered by petrol at 52Kw/71hp or diesel at 62 Kw/84hp.
You can start ordering now for a coupe or convertible version, and expect to get it by spring. The sharpred's price is €14,490 and only 1,800 of these will be produced.