Muamer Hodzic
December 30, 2008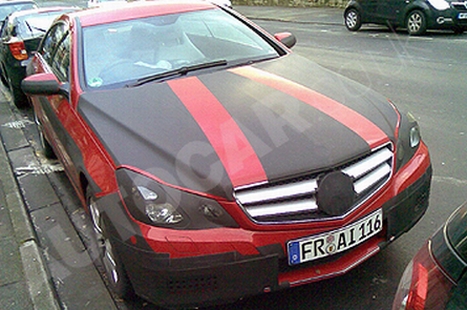 Spy shots of new Mercedes-Benz models just keep popping up. Just yesterday we got a glimpse at the next-gen CLS, and this morning we get to see numerous spy shots of the new E-Class Coupe, aka CLK, which should go on sale sometimes next year.
Spy photographers spotted the test mule on UK roads, and did not hesitate to capture some great shots of the right-hand-drive Coupe in Llandudno, Wales. As we've already discussed in the past, the new Coupe front-end will be based on the Concept Fascination; the pillar-less side is very reminiscent to the current CL-Class.
Autocar also reports that higher-end cupes will get LED daytime running lights, similar to the A5 and A4, as well as some cutting edge technology, like Attention Assist, monitoring the driver condition when driving.