Giancarlo Perlas
November 19, 2023
Despite Mercedes-Benz's heavy involvement in the Las Vegas Grand Prix venue, its Formula 1 team failed to cap a podium finish. The recently concluded race saw Mercedes F1 drivers Lewis Hamilton and George Russell land seventh and eighth, respectively.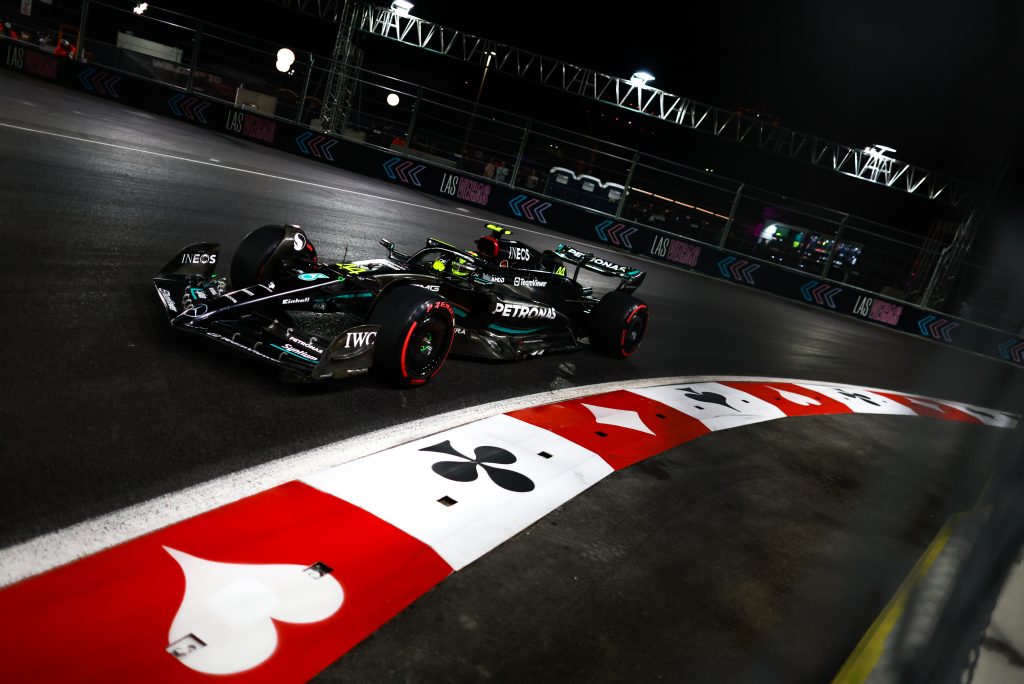 The Winners
The Red Bulls have done it again with Max Verstappen crossing the checkered flag first on Sunday. It would have been a one-two for the team if it weren't for Ferrari's Charles Leclerc rallying a last-lap overtake to Sergio Perez for the P2.
The driver from the Prancing Horse was poised for a win, thanks to his pole advantage, but the second of the two Safety Cars impeded his chances. The Safety Car notably allowed Verstappen to mount fresh tires, which eventually played a part in his advance ahead of Leclerc with only 13 more laps to go.
Mercedes F1's Misfortune
Mercedes F1 was having a bad day before the Grand Prix even started. Misfortune plagued the team as early as the parade when Hamilton's W14 caused an oil spill—to the dismay of other drivers and race organizers. The leak resulted in the bad condition of the Las Vegas track's left side, which visibly left Verstappen and Alpine's Pierre Gasly irate.
To the seven-time champion's credit though, he managed to improve his position from 10th to seventh. However, George Russell failed to capitalize on his third place on the grid as he was demoted to fourth. Adding salt to his wounds, the young driver was further slapped with a five-second penalty for contact with Verstappen's car, pushing him to eighth.
F1 Standings
Verstappen already bagged his third championship this season but the ensuing race saw him further rack up points to increase his score in the Drivers' Standings to 549 points. Meanwhile, Perez had extended his gap by 41 points against Hamilton in the battle for the second place.
As a consolation, Mercedes F1 is still second in the Constructors, but Ferrari remains a threat here with only four points to fill the gap.