Giancarlo Perlas
November 17, 2023
In a spectacular kick-off to the Las Vegas race week, Lewis Hamilton and George Russell took center stage at 'Speed City,' an outdoor pop-up venue in the heart of the desert. The event, hosted by Mercedes-AMG and IWC Schaffhausen, showcased a thrilling on-track performance featuring the powerful Mercedes-AMG GT Coupe. The night sky lit up with a stunning drone and lights show, creating an unforgettable atmosphere for attendees.
Dynamic Duo's Drive: A Night to Remember
The highlight of the evening was Lewis Hamilton and George Russell's dynamic on-track demonstration in the sleek Mercedes-AMG GT Coupe. The roaring engines echoed through the desert as the duo navigated the track, setting the stage for an electrifying week of racing ahead.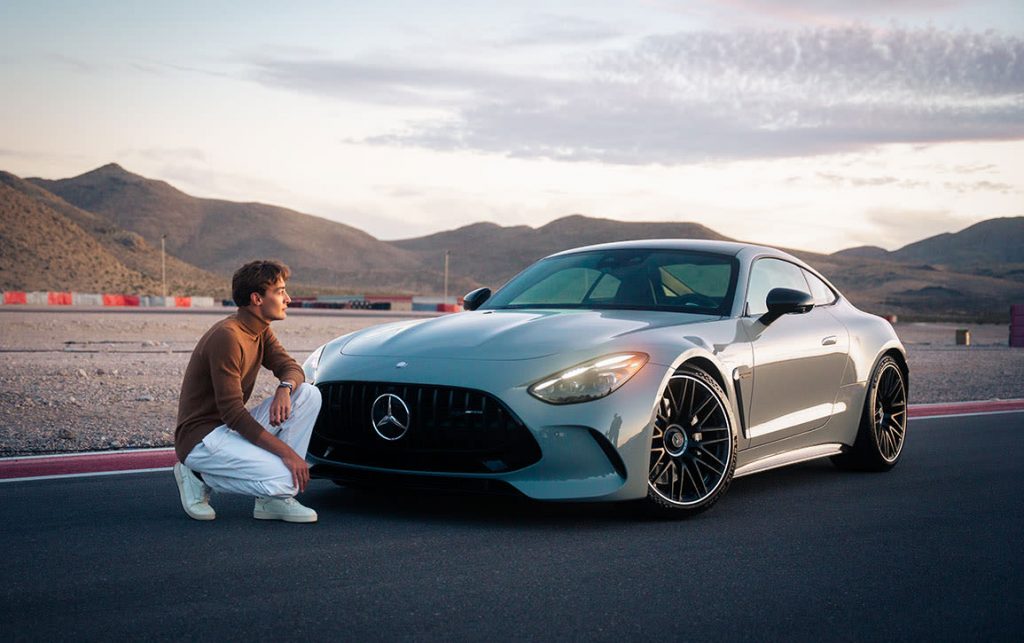 The Speed City spectacle not only celebrated the prowess of the drivers but also served as a captivating prelude to the upcoming night race in Sin City.
A Meeting of Minds: Reflecting on Partnerships
The event brought together key figures, including Toto Wolff, Chris Grainger-Herr (CEO of IWC Schaffhausen), and Michael Schiebe (CEO of Mercedes-AMG). The trio reflected on the enduring partnerships that have fueled the success of these iconic brands.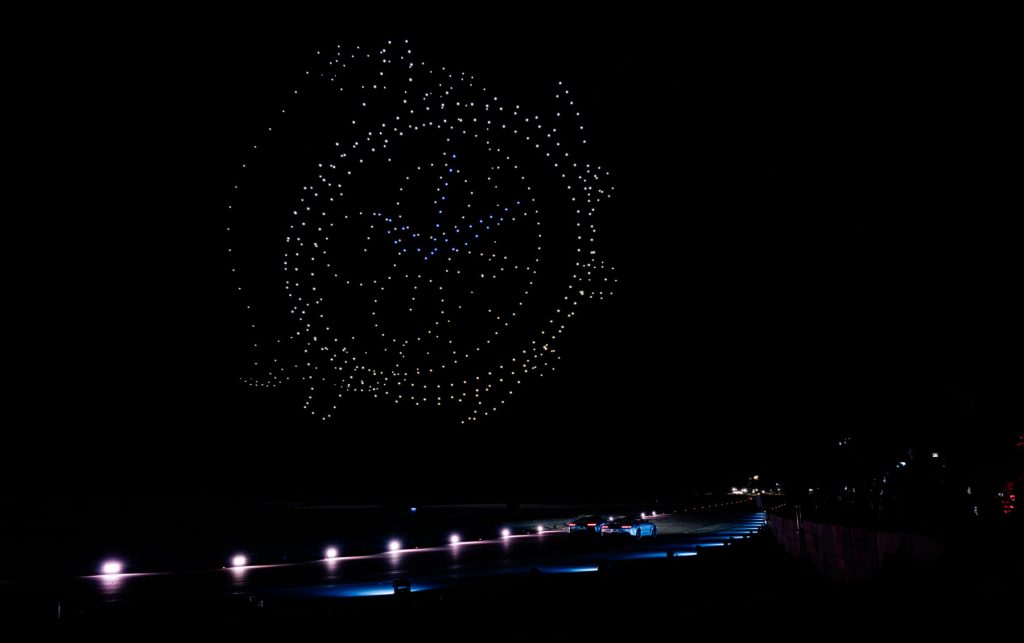 Against the backdrop of 'Speed City,' discussions ranged from the intricacies of design to the collaborative efforts that brought the AMG GT Coupe to life. The gathering also provided a platform to unveil the IWC Pilot's Watch Performance Chronograph 41 collection.
Synergies in Motion: A Tripartite Connection
George Russell expressed gratitude for the partnership with IWC, emphasizing the shared synergies between Mercedes-AMG, the drivers, and the luxury watch brand. The attention to detail in IWC's timepieces resonated with the precision and skill exhibited on the racetrack.
The evening was not only a visual spectacle but also a testament to the harmonious collaboration between the three entities. As the young Mercedes F1 driver remarked, "Tonight's event was spectacular and a lot of fun; a fantastic way to kick off the Las Vegas race week."