Giancarlo Perlas
July 3, 2020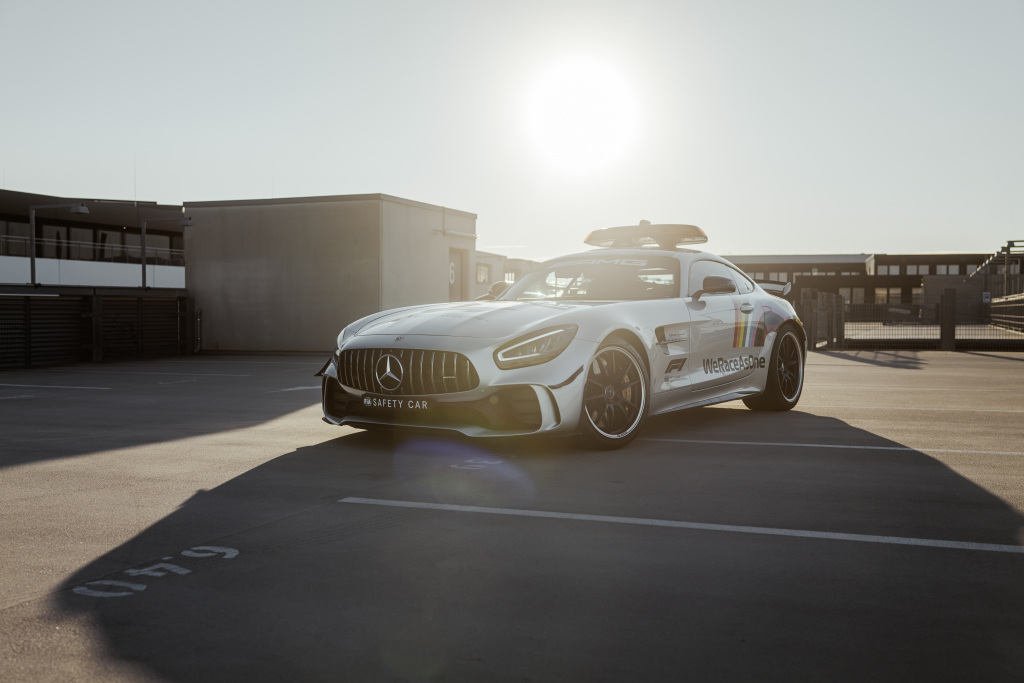 As the different Formula One teams are gearing for their first race this season after numerous cancellations and postponements, the Mercedes-AMG GT R safety car makes its return. The auto features a new look in response to the social climate of the world.
The AMG GT R retains its technical and mechanical specs. That means its 4.0-liter biturbo V8 is intact, which produces 585 hp and 520 lb-ft of torque. The numbers allow the car to accelerate from 0 to 60 mph in just 3.6 seconds. According to Mercedes, only the top speed of the vehicle has been adjusted to meet the minimum requirements of F1, so it can now go up to 197 mph. On the record, the AMG GT R is currently the most powerful safety car in the organization's history.
The high-performance car is highlighted by the usual silver and black finish, which are the traditional colors of F1 safety cars, and it comes with emergency lights on the roof. In addition, it is now highlighted with a livery that promotes diversity and inclusion after Mercedes AMG Petronas driver Lewis Hamilton criticized the sport for their silence on various social issues, especially in the aftermath of George Floyd's death.
A rainbow theme, as well as #WeRaceAsOne letterings symbolizing unity against discrimination, racism, and inequality, can be read on all angles. The "Drive Safely" and "Purpose Driven" graphics can be found on the hood and roof of the car also.
The Mercedes-AMG C 63 S Estate, the official emergency vehicle of F1, comes with a matching theme too.