Giancarlo Perlas
November 16, 2023
Mercedes-Benz is gearing up for the release of the EQG, which is an all-electric SUV that promises to redefine the G-Class line. Emphasizing its connection with the iconic range of the brand, the automaker said that the electric vehicle (EV) remains a "real G."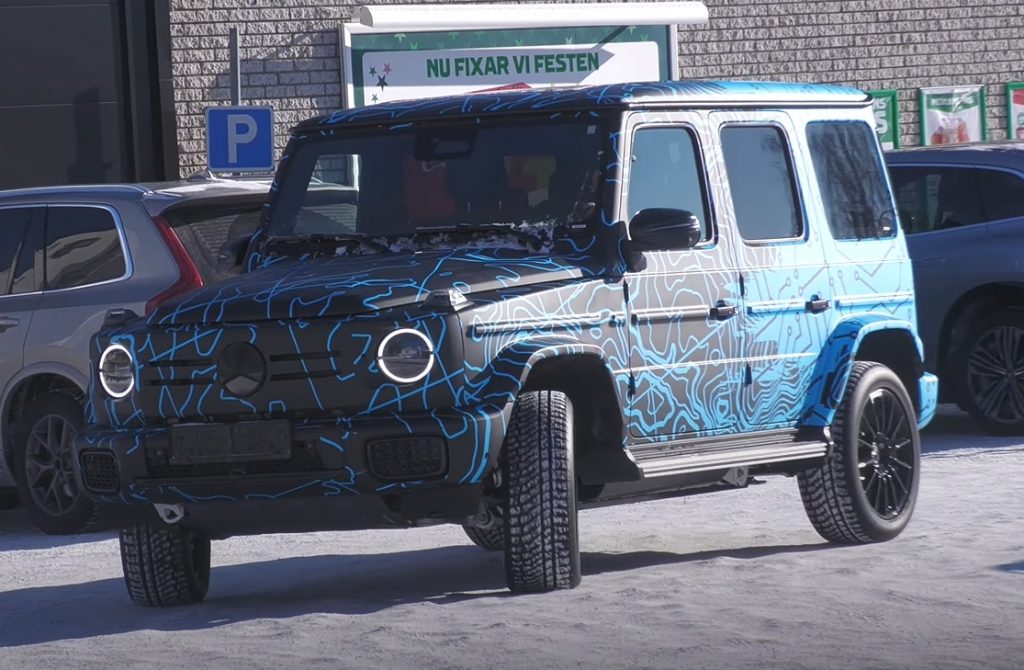 Striking Aesthetic Cues
The luxury automaker uses the phrases "true off-road icon" and "best of all words" to describe the Mercedes-Benz EQG. Based on its concept unveiled previously, the electric SUV draws inspiration from its conventionally-powered counterpart, but with some distinctive features that set them apart.
One of the changes includes the square "spare tire carrier," assumed to be a lockable compartment, which hints at a departure from the rounded version of the G-Class. Complementing this are subtle aerodynamic enhancements such as special wheels and discreet slits in the rear fender flares—all contributing to an avant-garde styling.
Likewise, a fully enclosed grille with a distinctive boxy pattern adds a final touch to the SUV's exterior allure.
Revamped Interior Dynamics
Inside, the EQG promises a variation from the norm, adopting a new steering wheel outline, a redesigned center console, and a modified center stack with fresh switchgear. Exclusive to the electric variant is the 'G-Turn' button, facilitating impressive 'tank turns.'
While some interior changes may be shared with the facelifted ICE G-Class model, the unique functionalities like the 'G-Turn' underscore the EQG's evolution towards a new era of driving experiences.
Powerful Electric Performance
Mercedes-Benz remains tight-lipped about specific details, yet there are hints that the EQG will feature a quad motor powertrain, promising "enormous pulling power and controllability." Also anticipated in the EV is an optional extended-range battery, utilizing silicon anode chemistry for a 20-40% surge in energy density for enhanced range.
These technological advancements position the EQG as a force to be reckoned with in the electric SUV segment, especially against competitors like the Rivian R1S, GMC Hummer, and the upcoming Tesla Cybertruck.
Coming Soon
While the details still hold an air of mystery, Mercedes-Benz assures enthusiasts that the EQG is on the horizon, with an anticipated release slated for the coming year. The automaker's emphasis on a "real G" echoes in every aspect of the electric SUV, from its aesthetic prowess to its innovative electric powertrain, promising a harmonious blend of timeless design and cutting-edge technology.