Giancarlo Perlas
September 29, 2023
A simmering conflict is beginning to brew in the Mercedes-AMG Petronas Formula 1 team, pitting its two British racing talents against each other. Lewis Hamilton and George Russell, both recently re-signed with Mercedes until 2025, are experiencing mounting tensions. It was also revealed that the seven-time world champion was reluctant about the decision of his team to let go of Valtteri Bottas for the 2022 F1 season.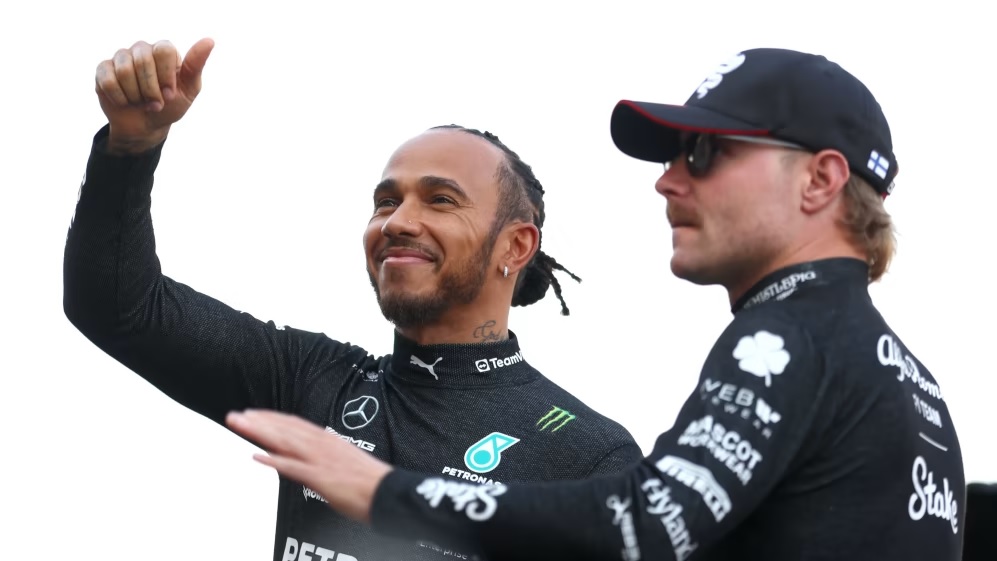 Vision for Stability by Lewis Hamilton
According to former F1 team manager Peter Windsor, Lewis Hamilton had expressed a desire to maintain stability within the Mercedes team by retaining Valtteri Bottas. This preference, not rooted in a personal level but in team harmony, was an acknowledgment of the equilibrium that his former teammate brought to the squad.
The pairing of Hamilton and Bottas proved successful in the past, netting Hamilton four Drivers' Championships from 2017 to 2020 until narrowly losing it in 2021. Likewise, the partnership was responsible for bringing in five Constructors' titles to Mercedes F1.
The Hostilities in Japan
The 2023 Japanese Grand Prix was a crucial moment, shedding light on the burgeoning tension between Hamilton and Russell. During the race, they engaged in intense wheel-to-wheel racing, exchanging positions despite differing tire strategies.
Russell, with aging tires, initially proposed a strategy to keep Hamilton behind using DRS to benefit both drivers. However, the veteran's eventual overtake left the young driver vulnerable to the onslaught of Carlos Sainz's Ferrari, resulting in Mercedes securing fifth and seventh places instead of a potentially stronger finish.
Finding Balance in Mercedes F1
The post-race atmosphere was palpably frosty as both drivers seemed to disregard each other. Peter Windsor's concerns echo the sentiment that if the stakes were higher, if they were battling for world championships rather than minor positions, the animosity between Lewis Hamilton and George Russell could escalate a lot more.
The prospect of managing this delicate balance in 2024, should Mercedes find themselves in contention, remains an open question going forward.