Giancarlo Perlas
September 29, 2023
A luxurious camper van conversion based on the Mercedes-Benz Sprinter 144 called the "Innova Roadtrip" was just unveiled, which offers an all-new travel experience for two. Crafted by Caleche Customs in partnership with Innova BV from the Netherlands, this remarkable vehicle redefines road trips for couples who seek both adventure and memorable moments of comfort.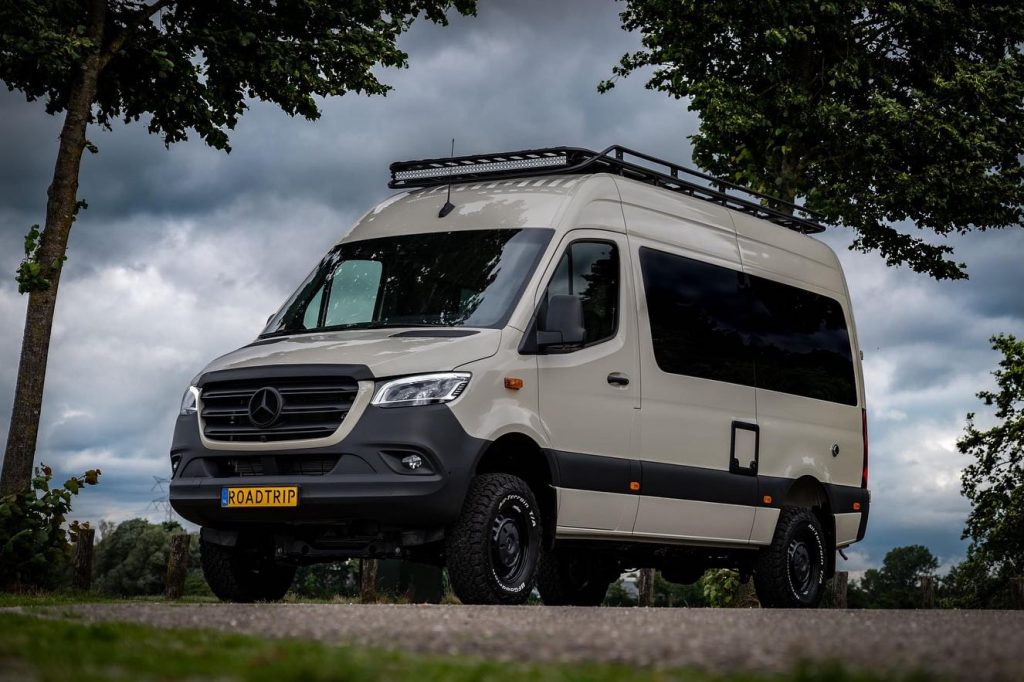 A Yacht on Wheels
Referred to as a "yacht on wheels" by Caleche Customs, the Innova Roadtrip is the epitome of sophistication on the road. Designed for two passengers, it transforms the traditional camper van experience into something truly extraordinary.
Inside the Innova Roadtrip, travelers are welcomed into a curved, yacht-inspired lounge area complete with a dining table. The cabin is adorned with eco-leather finishes on the ceiling and sidewalls, offering an atmosphere of opulence.
Three unique design themes—Wood & Mood, Black & White, and Adventure—allow personalization. Meanwhile, those craving even more extravagance can go for options like diamond stitching and custom upholstery for the front seats and dashboard.
Unparalleled Comfort
What sets the Innova Roadtrip apart is its thoughtful design. The cabin easily converts into a comfortable sleeping area with a high-quality mattress.
With a height clearance of 6'2″, it accommodates even taller individuals comfortably. Opaque blinds ensure privacy, while an available topper serves as a cozy daytime backrest. The insulated floors and walls, along with a reliable heating system, guarantee comfort, even during chilly winter months.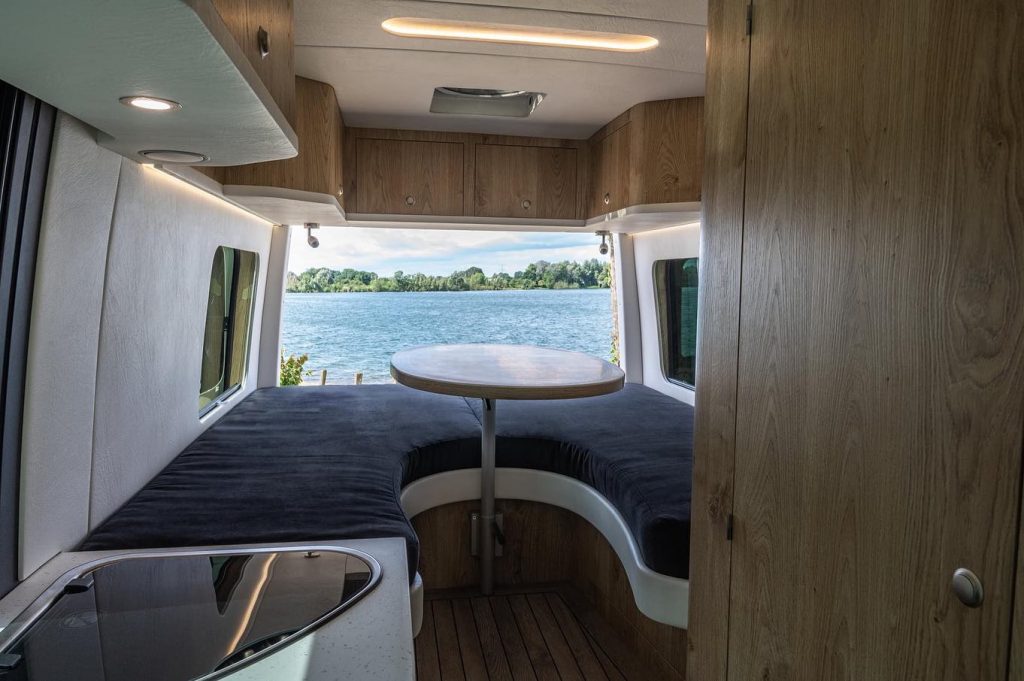 Power and Versatility
To keep travelers powered up, the Innova Roadtrip is equipped with a 600-amp lithium battery, a Victron AGM semi-traction battery, and a Victron BMV700 battery monitor. Upgraded battery options cater to various needs.
It's available in both rear-wheel-drive and all-wheel-drive configurations, offering versatility for different travel preferences.
The Price of Luxury
Starting at $189,000, the Innova Roadtrip represents an investment in a truly unique travel experience. It seamlessly blends the thrill of the open road with the comfort of a high-end hotel, making it an enticing choice for adventure seekers and travel enthusiasts alike.
Final Thoughts
Overall, the Innova Roadtrip based on the Mercedes-Benz Sprinter redefines luxury travel. With its impeccable design, comfort, and safety features, it's not just a camper van; it's an invitation to embark on a journey of discovery and indulgence.