Giancarlo Perlas
July 17, 2023
Mercedes, the once-dominant force in Formula 1, is keeping a watchful eye on McLaren's recent upgrades that have taken the racing world by storm. With a remarkable performance at the British Grand Prix, McLaren's Lando Norris secured a front-row spot and challenged Red Bull's Max Verstappen throughout the race, ultimately finishing in second place. However, it was Norris' ability to fend off the relentless pursuit of Lewis Hamilton despite being on slower tires that left Mercedes intrigued by the substantial progress McLaren has made.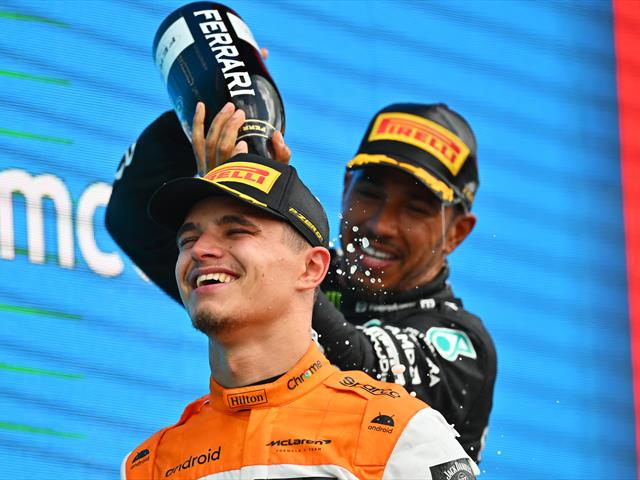 Unusual Progress Sparks Curiosity
McLaren's sudden surge in competitiveness has prompted Mercedes' technical director, James Allison, to express a special interest in unraveling the secrets behind the team's unexpected success according to a report from Motorsport.com. In a post-race video debrief, he mentioned that McLaren's upgrades would receive extra scrutiny from his team, owing to the significant impact they had on lap times.
Allison acknowledged that it is uncommon for a team to achieve such a substantial leap in performance midway through a season, making McLaren's progress an intriguing subject for analysis.
Unraveling the Mystery
Mercedes is no stranger to closely observing rival teams' upgrades, analyzing every detail, and capturing photographs to understand the changes made race by race. However, McLaren's recent upgrades have grabbed their attention due to their striking lap time effects.
With a clear before-and-after comparison, Mercedes is eager to decipher the modifications that contributed to its rival's significant performance boost. The information gleaned from this investigation could potentially inform their own development plans.
Lessons from McLaren's Success
Toto Wolff, the team principal of Mercedes, finds inspiration in McLaren's in-season progress, considering it a testament to what can be achieved in F1. While acknowledging McLaren's advantage of additional wind tunnel time for aero testing, he emphasizes that good engineering decisions and meticulous execution played a pivotal role in their success.
The Mercedes boss cautions against attributing their performance solely to more wind tunnel time, highlighting the importance of innovation, design, and effective correlation with simulations.
A Quest for Marginal Gains
Mercedes understands that achieving success in F1 requires a pursuit of marginal gains. While extra wind tunnel time can provide a measurable advantage, it is only one piece of the puzzle.
Wolff believes that McLaren's success is a result of astute engineering decisions, proper innovation, and accurate implementation. He also highlights the need for McLaren to replicate their outstanding performance in Budapest, a track that presents a different set of challenges.