Giancarlo Perlas
July 8, 2023
Carlex Design has once again captured our attention with its latest creation: the mesmerizing Mercedes GLE Coupe Racing Blue. This exceptional SUV boasts a striking exterior adorned with carbon fiber enhancements and stylish 22-inch alloy wheels. However, it is the interior that truly steals the show, immersing the driver and passengers in a sea of Racing Blue leather and exquisite craftsmanship.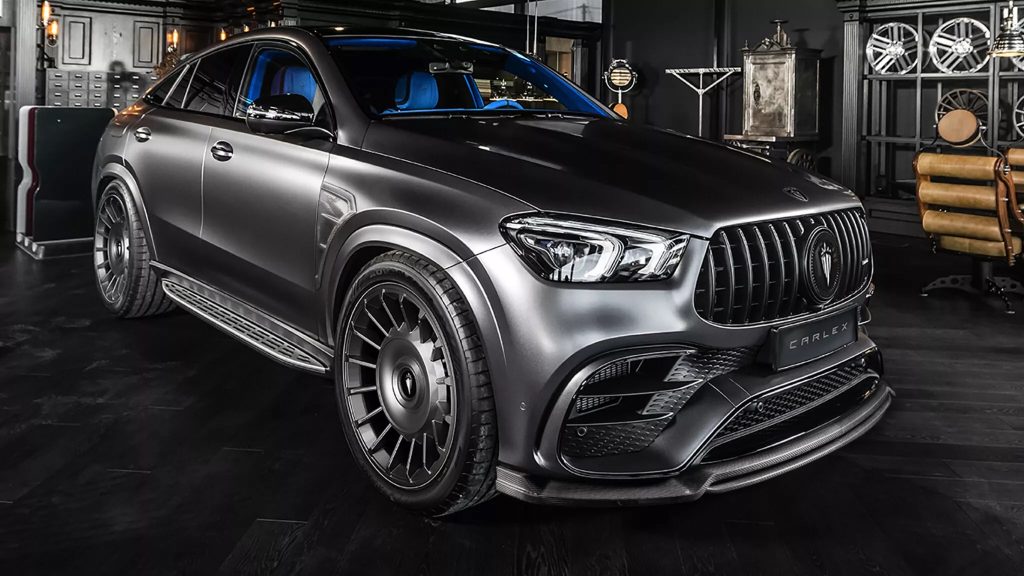 A Symphony of Blue
Every inch of the special Mercedes GLE Coupe's cabin has been lavishly reimagined by Carlex based on the photos provided by the tuner. From the seats to the door panels, the interior is swathed in Racing Blue leather, exuding an aura of opulence and refinement.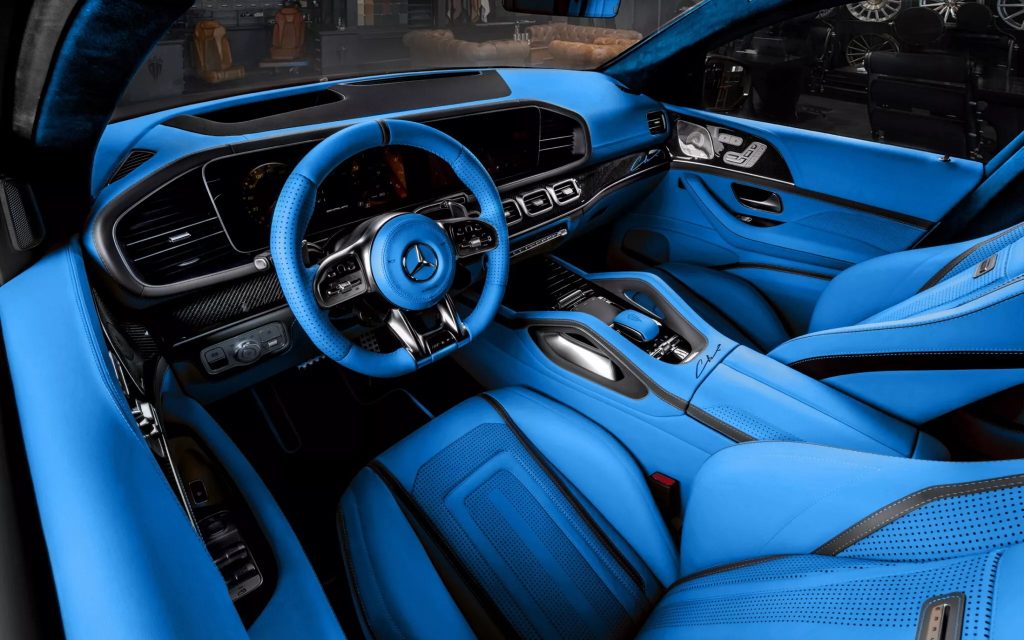 Meanwhile, the sleek dashboard showcases a tastefully integrated carbon-fiber insert, complemented by black leather accents that perfectly match the intricate stitching and perforation patterns. These are topped off with the tuner's emblems that elegantly grace the headrests, armrest, and dashboard, leaving no detail untouched.
Customization Options
While the Racing Blue leather dominates the cabin, Carlex understands the importance of individual preferences. As such, GLE owners have the opportunity to choose from a range of color schemes, ensuring their vehicle reflects their unique style.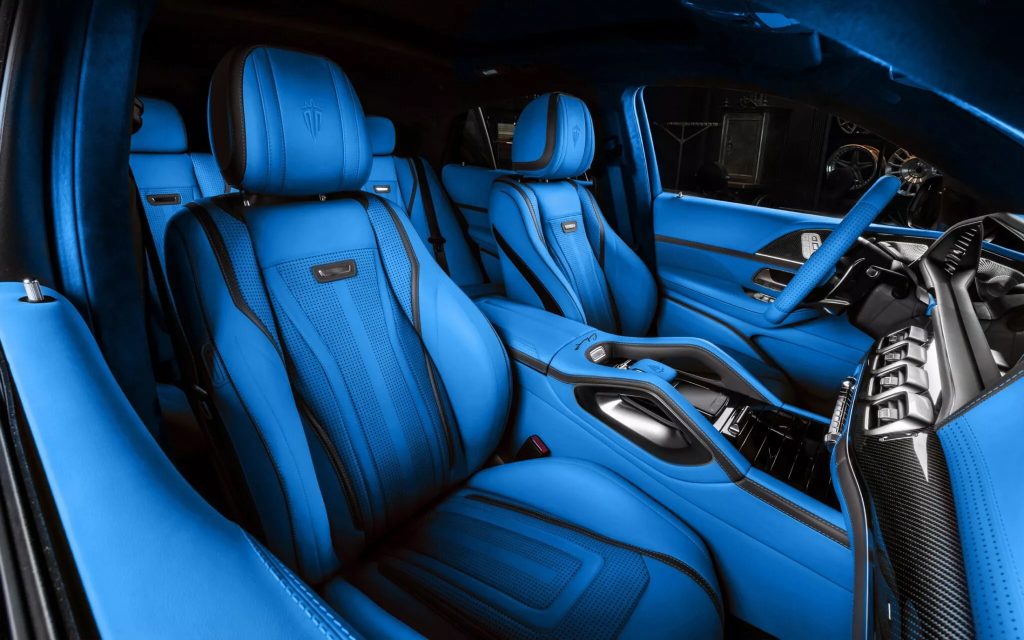 Whether opting for a daring bi-tone combination or a more understated palette, the specialist's expertise and attention to detail will surely leave a lasting impression.
Exterior Enhancements
The modifications of Carlex extend beyond the interior realm. The Mercedes GLE Coupe Racing Blue features a host of carbon fiber add-ons that enhance its aerodynamic profile. From the prominent splitter to the side gills, and the large roof-mounted spoiler to the rear bumper add-on, each component exudes a sporty and aggressive allure.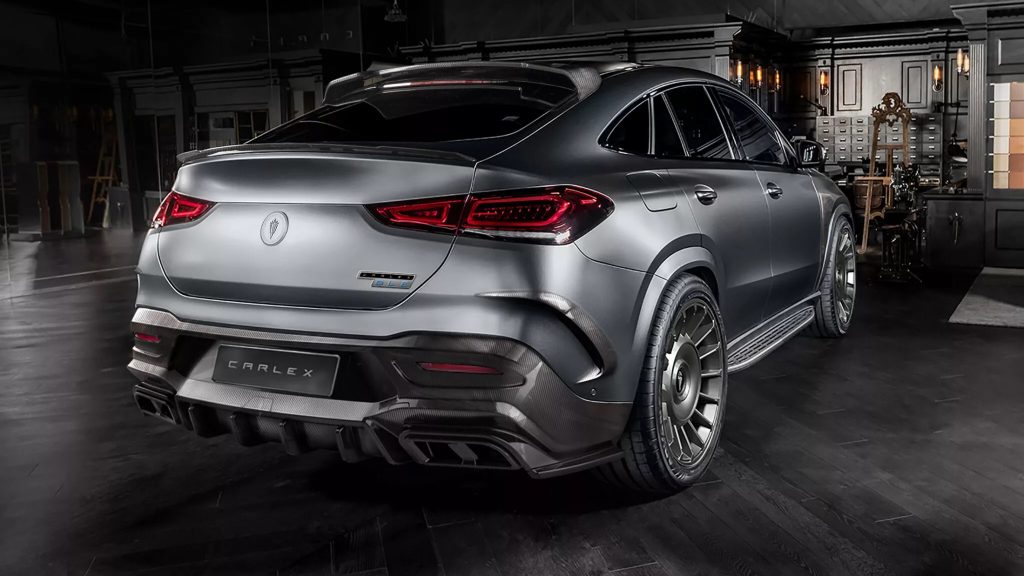 Completing the exterior transformation are the custom 22-inch alloy wheels, featuring eye-catching spinners adorned with the self-leveling Carlex emblem.
Certificate of Authenticity
Last but not least, owners of the bespoke GLE Coupe will receive Carlex Design's coveted Certificate of Authenticity, a testament to the exclusivity and craftsmanship invested in their vehicle. This certificate not only provides bragging rights but also serves as a symbol of the exceptional quality and attention to detail that the company is known for.