Giancarlo Perlas
June 1, 2023
Revving up the excitement in the automotive world, Mercedes-AMG has unveiled its latest creation, the Mercedes-AMG C63 S E Performance. This high-performance hybrid combines cutting-edge technology from Formula 1 with luxurious design and thrilling driving dynamics. With its state-of-the-art drivetrain and impressive power figures, the model raises the bar for performance sedans and estates. Let's delve into the details of this electrifying new addition to the AMG lineup.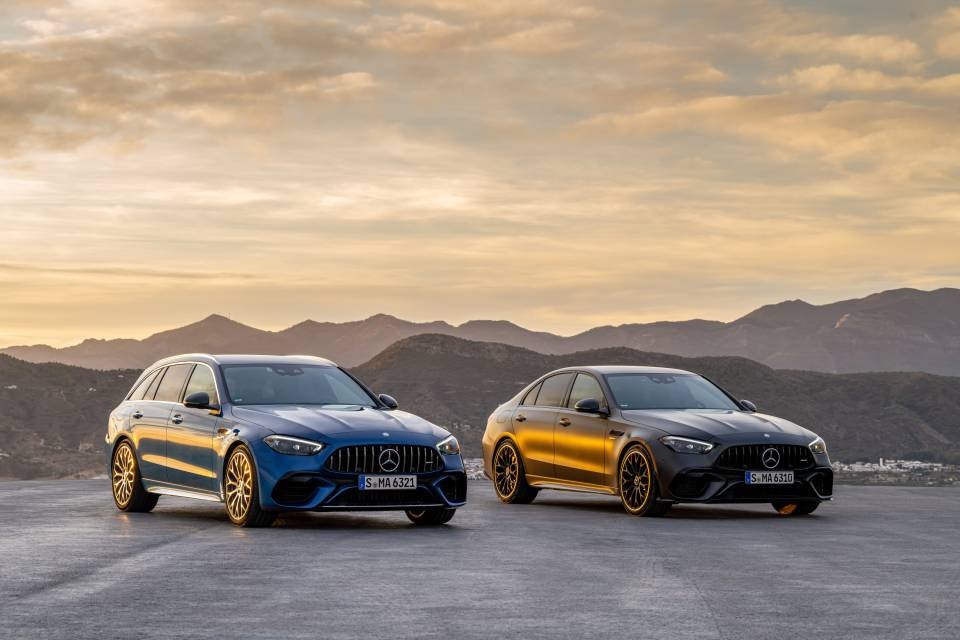 Unleashing Hybrid Power
According to the press release of Mercedes-Benz, the heart of the AMG C63 S E Performance lies in its hybrid drivetrain, expertly merging a turbocharged 2.0-liter engine with an Electric Drive Unit (EDU) positioned on the rear axle. This advanced system delivers a combined system power of 500 kW (680 hp) and an awe-inspiring combined maximum torque of 1020 Nm. The electric motor seamlessly complements the combustion engine, providing an extra boost when needed and even enabling electric-only driving mode for a greener, more efficient experience.
Advanced Performance Technologies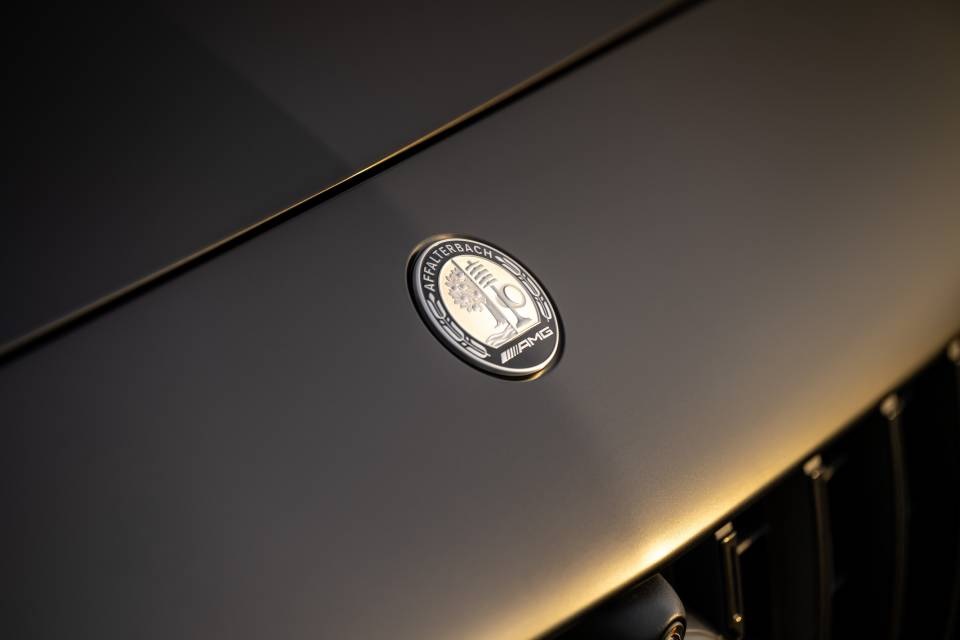 Equipped with AMG Performance 4MATIC+ fully variable all-wheel drive, the AMG C63 S E Performance offers exceptional traction and control. The system's Drift Mode, designed for adrenaline enthusiasts, allows for controlled power slides, adding an extra layer of excitement to the driving experience. Additionally, active rear-axle steering enhances agility and stability, ensuring precise handling in every situation.
Stunning Design and Exclusive Features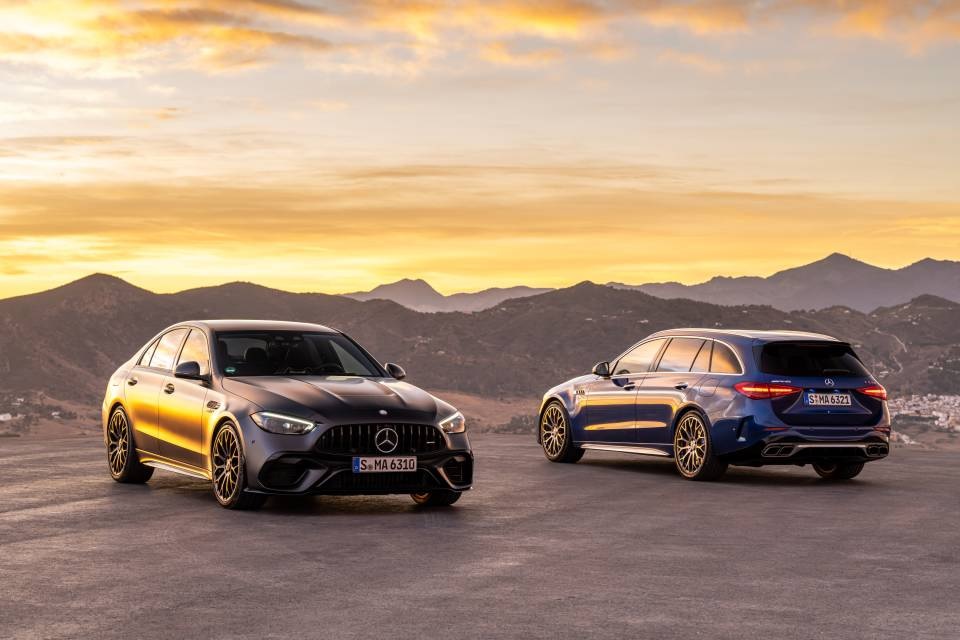 The AMG C63 S E Performance captivates with its sleek and athletic aesthetics. Featuring a range of exclusive options, owners have the opportunity to personalize their vehicles to suit their tastes. From the striking AMG Exterior Carbon-Fibre Packages to the aggressive AMG Aerodynamics Package and the menacing AMG Exterior Night Package, there are various ways to enhance the car's visual appeal and aerodynamic performance.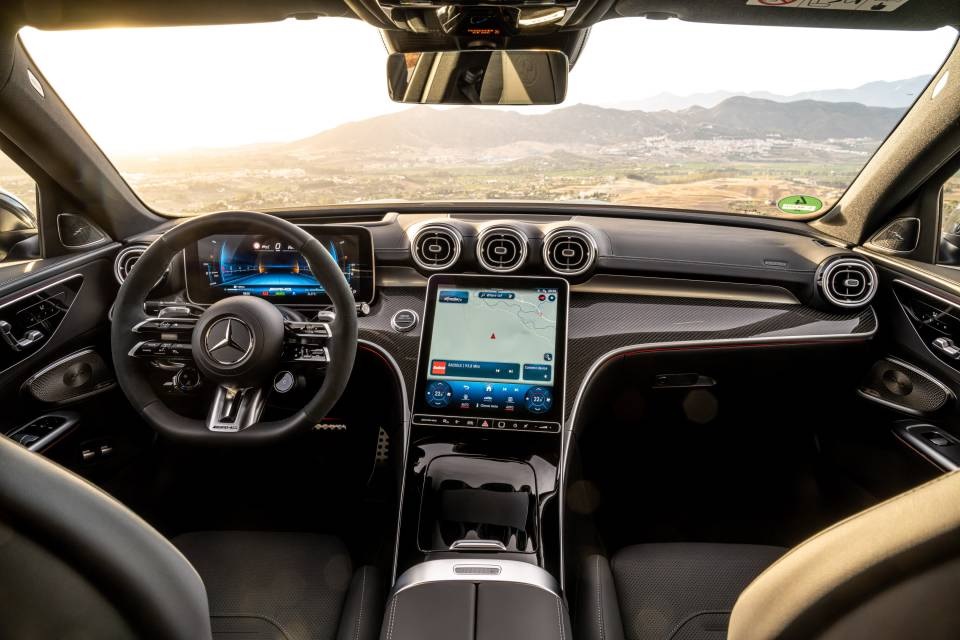 Inside the cabin, the attention to detail is evident. The AMG Performance seats, upholstered in premium Nappa leather with exquisite craftsmanship, offer both comfort and support during spirited drives. Carbon fiber trim elements, illuminated AMG door sill panels, and a multifunctional AMG Performance steering wheel with intuitive controls create an immersive and luxurious driving environment.
The F1 Edition: A Tribute to Motorsport
For those seeking an extra dose of exclusivity, the AMG C63 S E Performance offers the limited-edition "F1 Edition." Inspired by motorsport, this special variant combines various individual options and a unique design.
Distinguished by the Manufaktur alpine grey solid paint finish, foiling with the iconic AMG logo, and red trim lines, the F1 Edition surely stands out from the crowd. The interior exudes sportiness with black Exclusive Nappa leather, red accents, and carbon fiber elements, paying homage to the thrilling world of F1.
Pricing and Availability
The AMG C63 S E Performance is available for order now, offering discerning customers the opportunity to own an exceptional performance hybrid. In Germany, the saloon model starts at a recommended retail price of 114,887.96 euros while the estate variant begins at 116,672.96 euros, including 19% VAT.
The extensive selection of individual single options allows for further personalization, enabling customers to tailor their AMG C63 S E Performance to their preferences.
Final Thoughts
The Mercedes-AMG C63 S E Performance represents a new era of performance hybrids, blending electrification with the exhilaration of motorsport-inspired engineering. With its state-of-the-art technology, exhilarating power, and luxurious appointments, this high-performance vehicle sets a new standard for enthusiasts who demand both electrifying performance and refined comfort. It's a true embodiment of the brand's relentless pursuit of automotive excellence.