Giancarlo Perlas
June 1, 2023
In the world of automotive treasures, there are vehicles that stand out as true rarities. One such gem is the 1993 Mercedes G-Wagen pickup truck (W461). With its limited production and unique military heritage, this remarkable Mercedes-Benz vehicle has become a sought-after collector's item.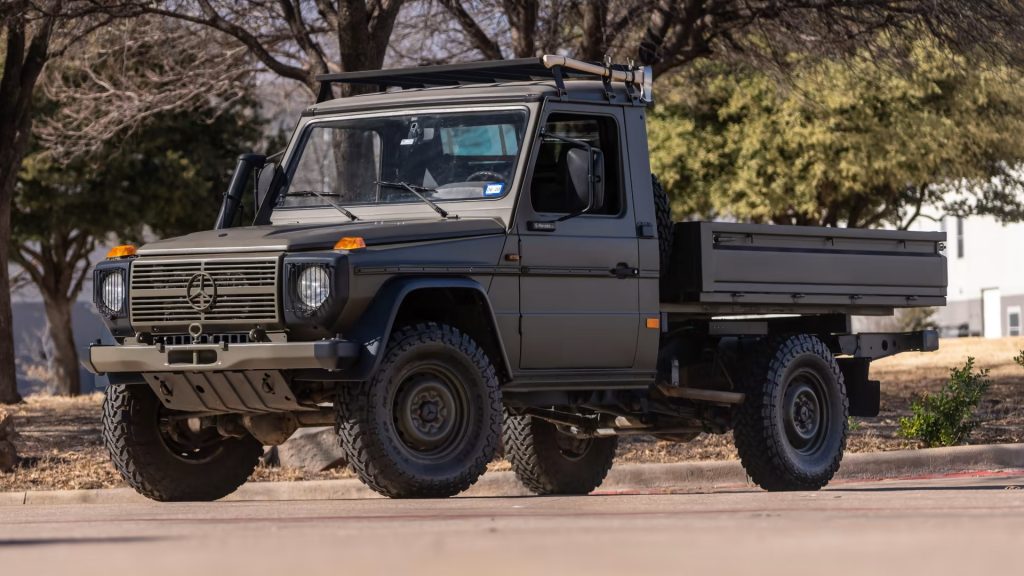 Let's delve into the fascinating details of this exceptional find based on the details provided by Mecum when it auctioned the auto in March for an undisclosed sum:
A Glimpse into History
Originally introduced in 1979, the Mercedes-Benz G-Wagen, now known as the G-Class, has a rich lineage as a robust off-road vehicle. The W461 variant, which emerged in 1992, was specifically designed for military and industrial applications, distinguishing it from its civilian-oriented counterpart, the W463 model.
Over the years, the model has undergone significant updates and garnered a reputation for its iconic boxy shape and utilitarian design. One of them is the one shown here, which predates the limited-run Mercedes-Benz X-Class pickup by decades.
A Rare Gem Unveiled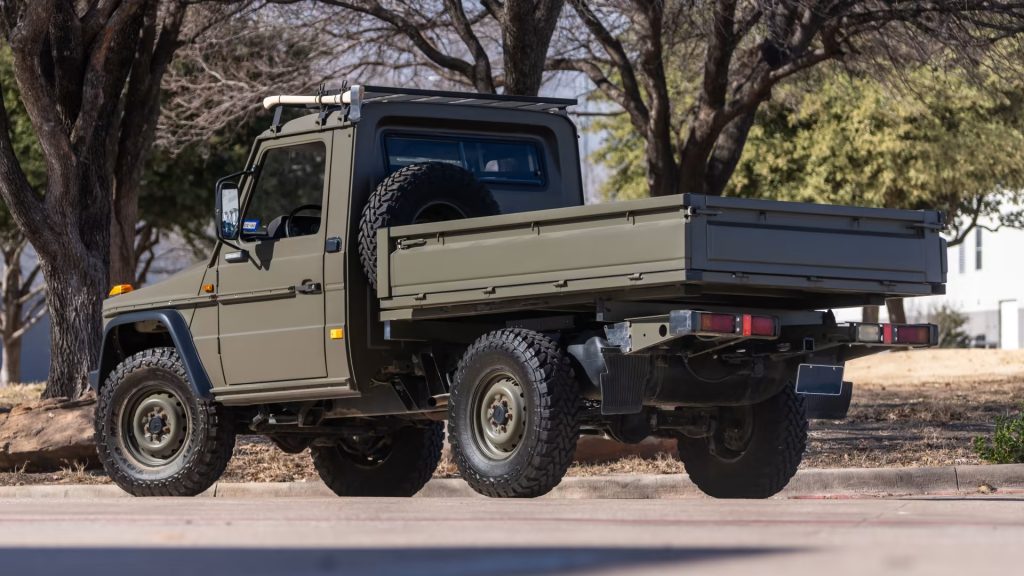 Among the limited production runs of the G-Wagen W461, the 1993 model year pickup stands out. Only nine of these extraordinary variants were imported into the United States, making it a truly rare find.
This particular vehicle, now restored to its former glory, carries an impressive odometer reading of just 35,000 miles, showcasing its exceptional condition and relative youthfulness despite its age.
Power and Performance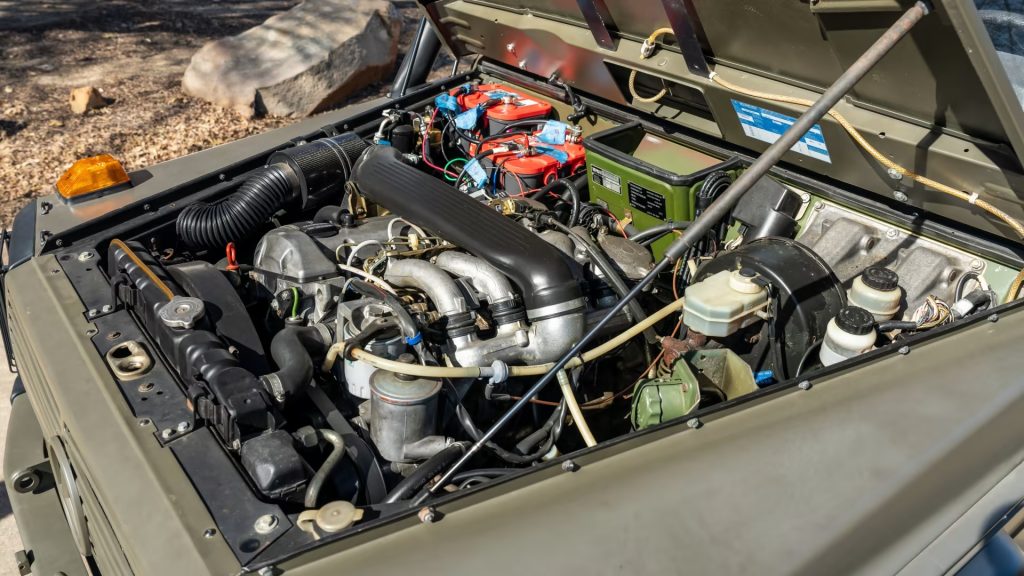 Underneath the sturdy hood of the 1993 G-Wagen pickup featured here resides a potent 2.9-liter turbodiesel engine. Revered for its reliability and longevity, this power unit delivers robust performance both on and off the road.
The engine's prowess is channeled through a 5-speed transmission and a dual-range transfer case, allowing the driver to switch between rear-wheel drive and all-wheel drive capabilities as needed.
A Captivating Restoration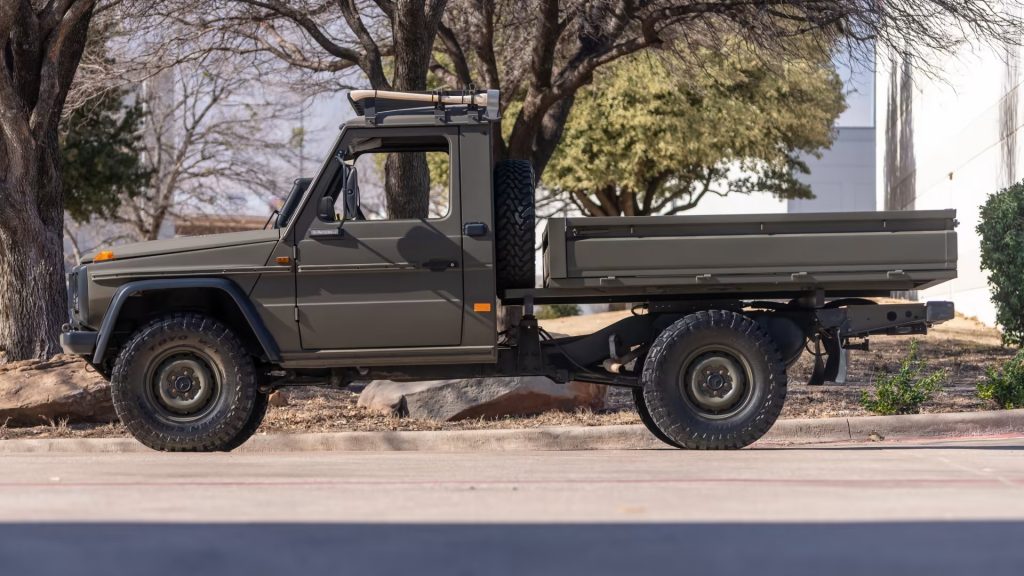 The full frame-off restoration of this rare G Wagen pickup has breathed new life into its commanding presence. Adorned in military-style olive green paint, the vehicle exudes an aura of rugged elegance.
Its other noteworthy features include a snorkel, a roof rack, and a front bash plate, all of which enhance its off-road prowess and lend a touch of adventure to its character.
Uncompromising Utility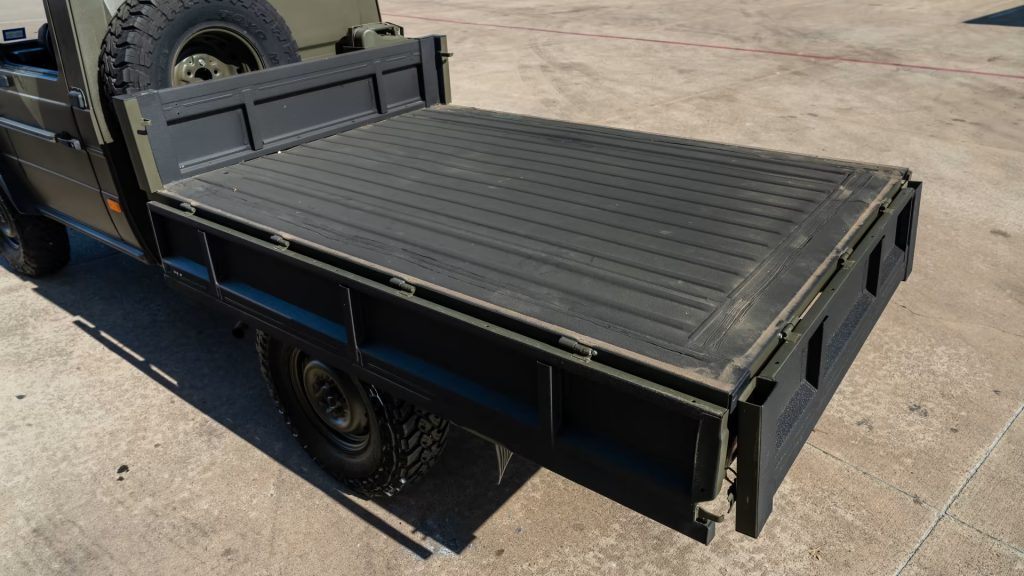 Step inside the cabin of the G Wagen W461 and you'll find an air-conditioned sanctuary equipped with two green vinyl upholstered seats and a left-hand steering wheel configuration, signifying its official import status. With practicality in mind, the truck boasts a fold-down tray back with three sides, providing easy access to the cargo area.
Furthermore, it boasts a spare wheel mounted behind the cab and a tow hitch at the rear, ensuring versatility in any endeavor.
Final Thoughts
The 1993 Mercedes-Benz G Wagen W461 pickup truck represents a remarkable fusion of ruggedness, exclusivity, and functional design. Its limited importation to the United States and its rare pickup truck body style make it a highly coveted collector's item.
From its restored exterior to its dependable powertrain, this G Wagen exemplifies the enduring appeal of a vehicle born from military origins. As the years pass, its scarcity and unique characteristics will only enhance its desirability among automotive enthusiasts and collectors alike.