Giancarlo Perlas
November 6, 2017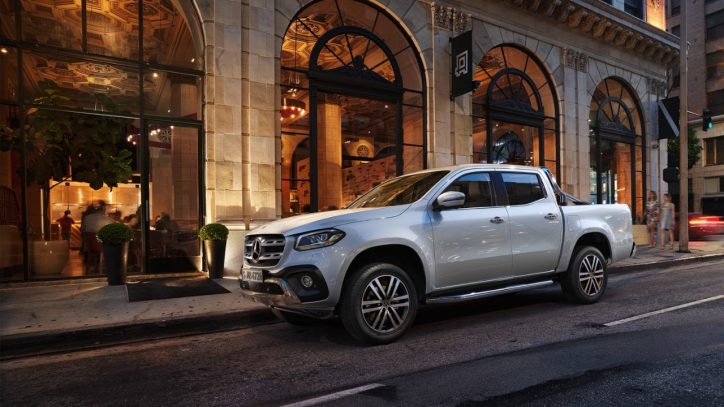 The Mercedes-Benz X-Class is the first premium pickup of the brand bearing the three pointed-star logo. The production version of the vehicle was launched in the second half of this year in South Africa with much fanfare. Well, there are definitely a lot of things to get excited about in this new product.
The X-Class is highlighted by its tough but stylish design. Gorden Wagener, Chief Design Officer of Daimler, described the X-Class as the embodiment of the "sensual purity" design language of the Mercedes brand. He said that it is a mix of emotion, heart and sex appeal coupled with intelligent solutions. Furthermore, he boasted the vehicle as showcasing the elements of "hot and cool" in its styling.
Although the X-Class shares its platform with the Nissan Navara, it has successfully distanced itself from it because of the luxurious touches Mercedes made with it that truly allowed it to stand out on its own.
Mercedes seems to have integrated the design of its GLE SUV with the exterior of the X-Class. However, we can see that the surfaces and the body lines of the pickup are smoother as its maker is already gradually putting its new design philosophy in the vehicle. The interior is a notch up from the competition too, thanks to the application of the elements within the cockpit of the C-Class sedan.
Mercedes-Benz X-Class 360-Degree Video
Check out the 360-degree video of the Mercedes-Benz X-Class below to get a comprehensive look at its exterior and interior features: