Giancarlo Perlas
May 23, 2023
Customers in Europe who want to experience the epitome of exclusivity and personalization with the Mercedes-AMG SL now have the Manufaktur Package to turn to. Designed to cater to the discerning tastes of automotive enthusiasts, this optional bundle offers a plethora of customization options for both the exterior and interior of the car. The Mercedes-AMG SL Manufaktur Package allows customers to create a truly bespoke driving experience from unique paint finishes to handcrafted materials for the vehicle's cabin.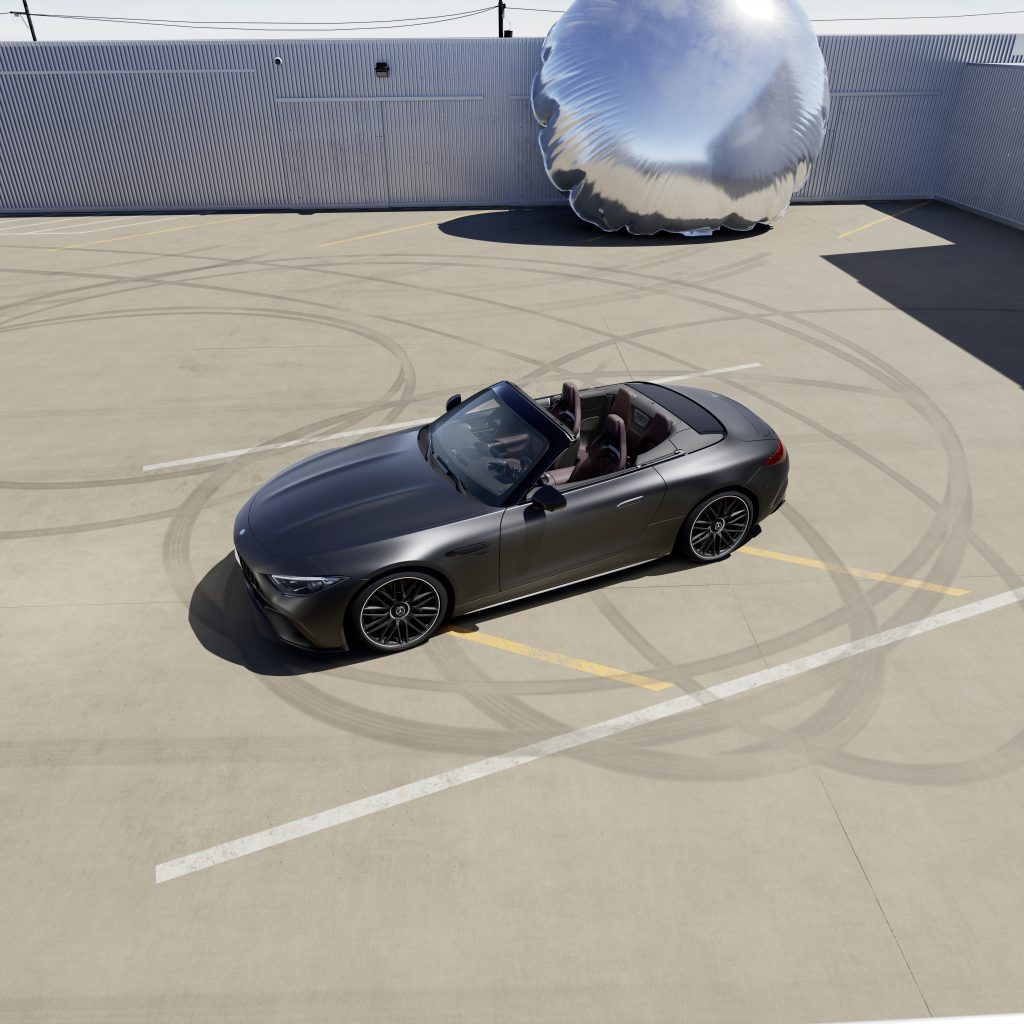 Here's a quick look at what the new optional add-on has to offer based on the press release of Mercedes-Benz Media:
Exterior Customization
Buyers can embrace individuality with a selection of eight exquisite paint finishes that are carefully curated for the AMG SL Manufaktur Package. Choose from solid hues like vintage blue and silicon grey, or metallic shades such as Côte d'Azur light blue and rubellite red.
For a touch of elegance, it offers four matte finishes, including night black, high-tech silver, graphite grey, and the exclusive Ireland mid-green. Additionally, the optional fabric soft top dyed in midnight blue places an extra layer of sophistication on the vehicle's exterior design.
Interior Enhancements
Step inside the cabin transformed by the Manufaktur Interior Package and you can immerse yourself in opulence. Available in seven captivating color variants, such as classic red/black, mystic red/black, and yacht blue/black, this set offers an array of choices to suit individual preferences.
The seats, adorned with intricate diamond quilting and the iconic AMG emblem, envelop passengers in unparalleled comfort. From the armrests and door panels to the center console and dashboard, every detail is meticulously crafted using premium Nappa leather in the chosen Manufaktur color.
Finishing Touches
The set further adds superb finishing touches throughout the AMG SL's interior. The hand-stitched AMG Performance steering wheel lining, perfectly coordinated with the upholstery color, elevates the driving experience to new heights.
Illuminated door sill panels featuring the AMG lettering and a distinctive pattern greet passengers upon entry. Meanwhile, the center console proudly displays the "MANUFAKTUR" lettering in high-gloss chrome, emphasizing superior craftsmanship and attention to detail.
Final Thoughts
With the Mercedes-AMG SL Manufaktur Package, customers embark on a journey of unrivaled personalization and luxury. Each vehicle becomes a masterpiece, meticulously manufactured to reflect the unique preferences and desires of its owner.
From the vibrant array of paint finishes to the handcrafted interior appointments, the optional bundle sets new standards for customization and exclusivity in the luxury car scene.