Giancarlo Perlas
May 23, 2023
Mercedes-Benz USA has officially announced that the highly anticipated Mercedes-AMG SL 43, equipped with a powerful four-cylinder engine, will be making its way to its jurisdiction. This budget-conscious alternative to the V8-powered SL 55 and SL 63 versions of the convertible promises an exhilarating driving experience at a more accessible price point for US customers.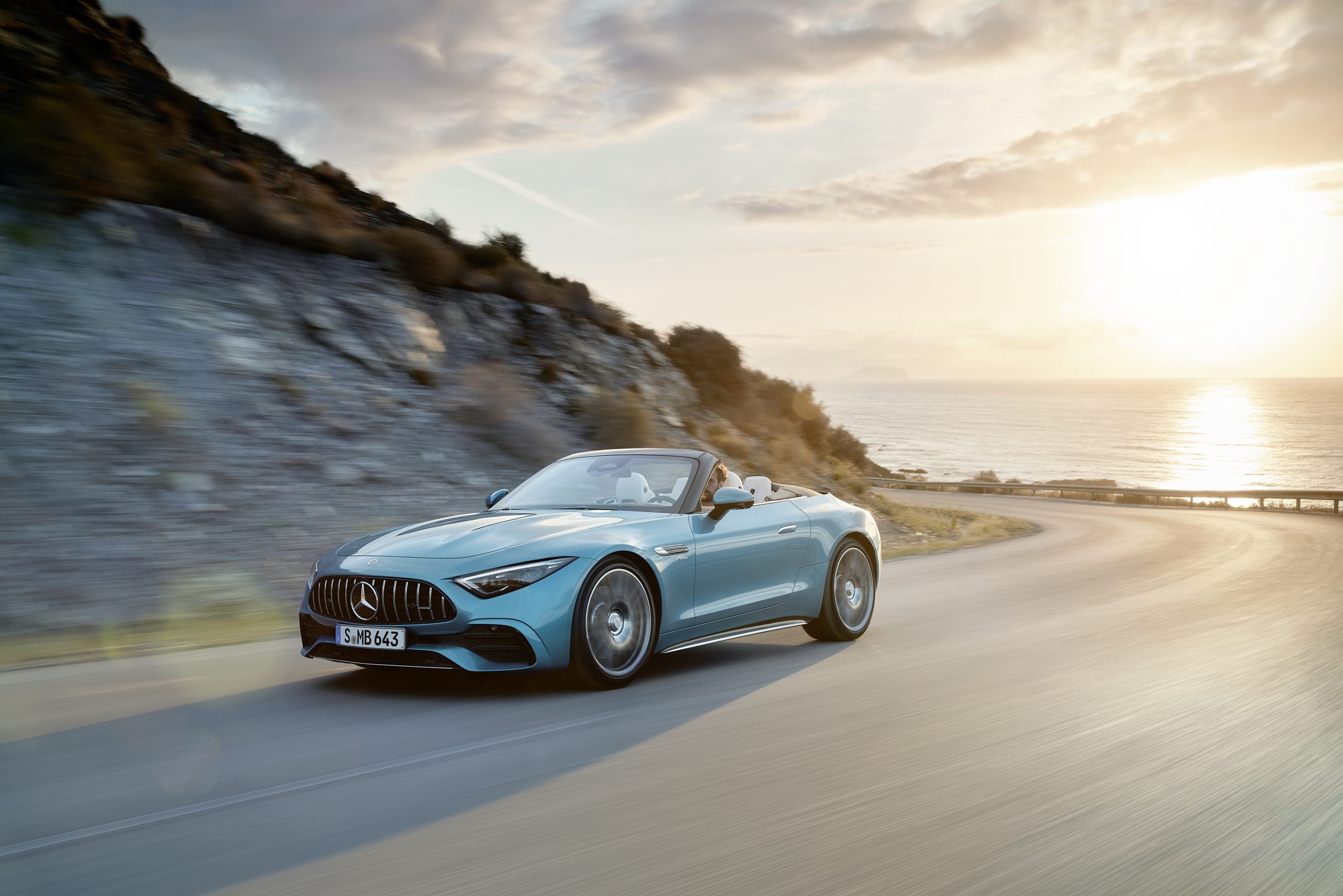 Performance and Power
Under the hood, the SL 43 boasts a 2.0-liter turbocharged four-cylinder engine, incorporating AMG's advanced electric exhaust gas turbocharger technology. With an output of 375 hp and 354 lb-ft of torque, the SL 43 falls short by 94 hp compared to its V8-powered counterpart, the SL 55.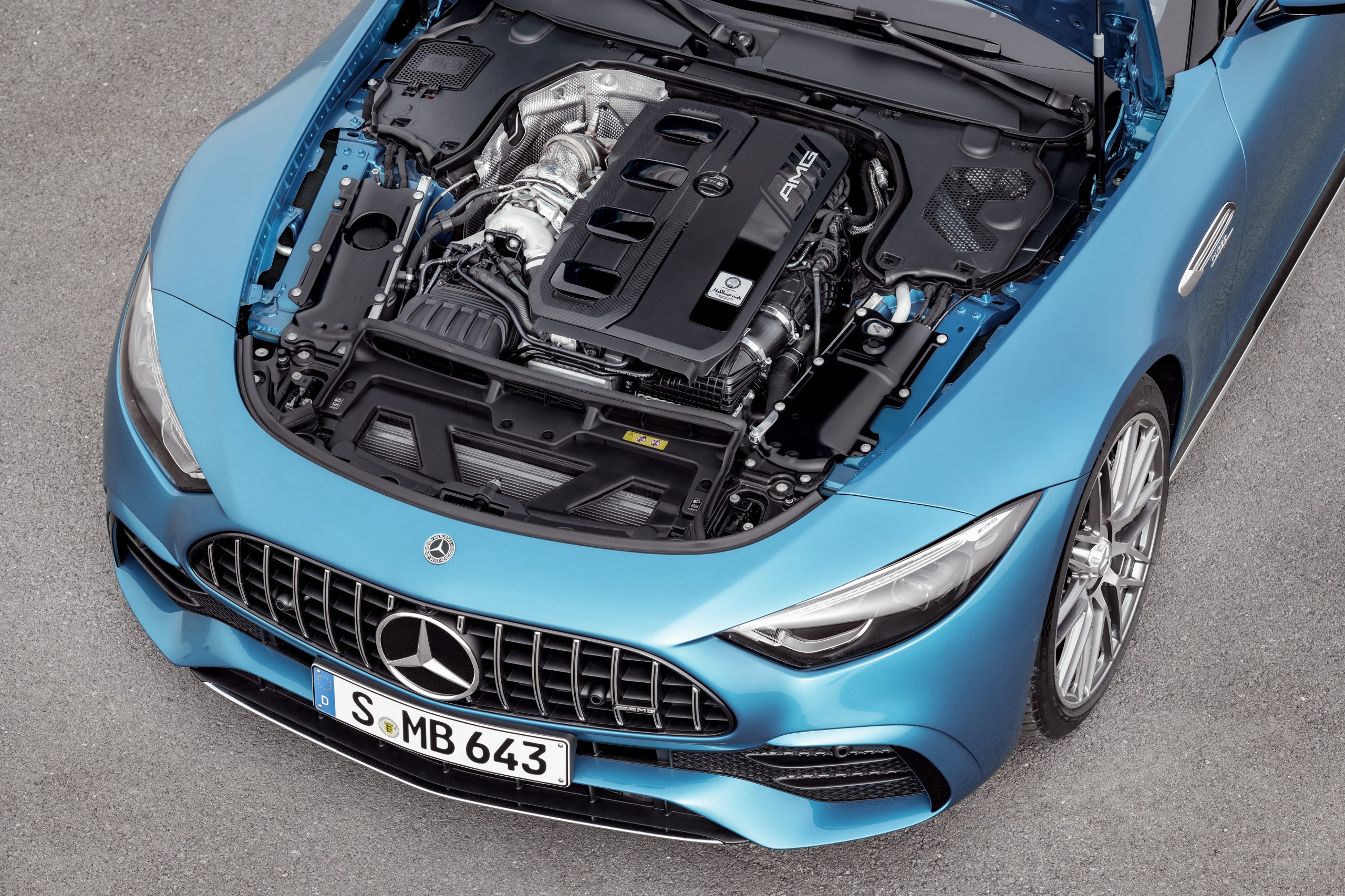 Nevertheless, the smaller engine delivers impressive performance, achieving a 0-60 mph time of 4.8 seconds and a top speed of 170 mph.
Agile and Dynamic
AMG has not released official curb weight figures for the SL 43, but it is expected to shed considerable pounds compared to its V8-powered siblings. The lighter front end of the SL 43 hints at enhanced handling capabilities, making it a promising contender for the best-handling variant in the lineup.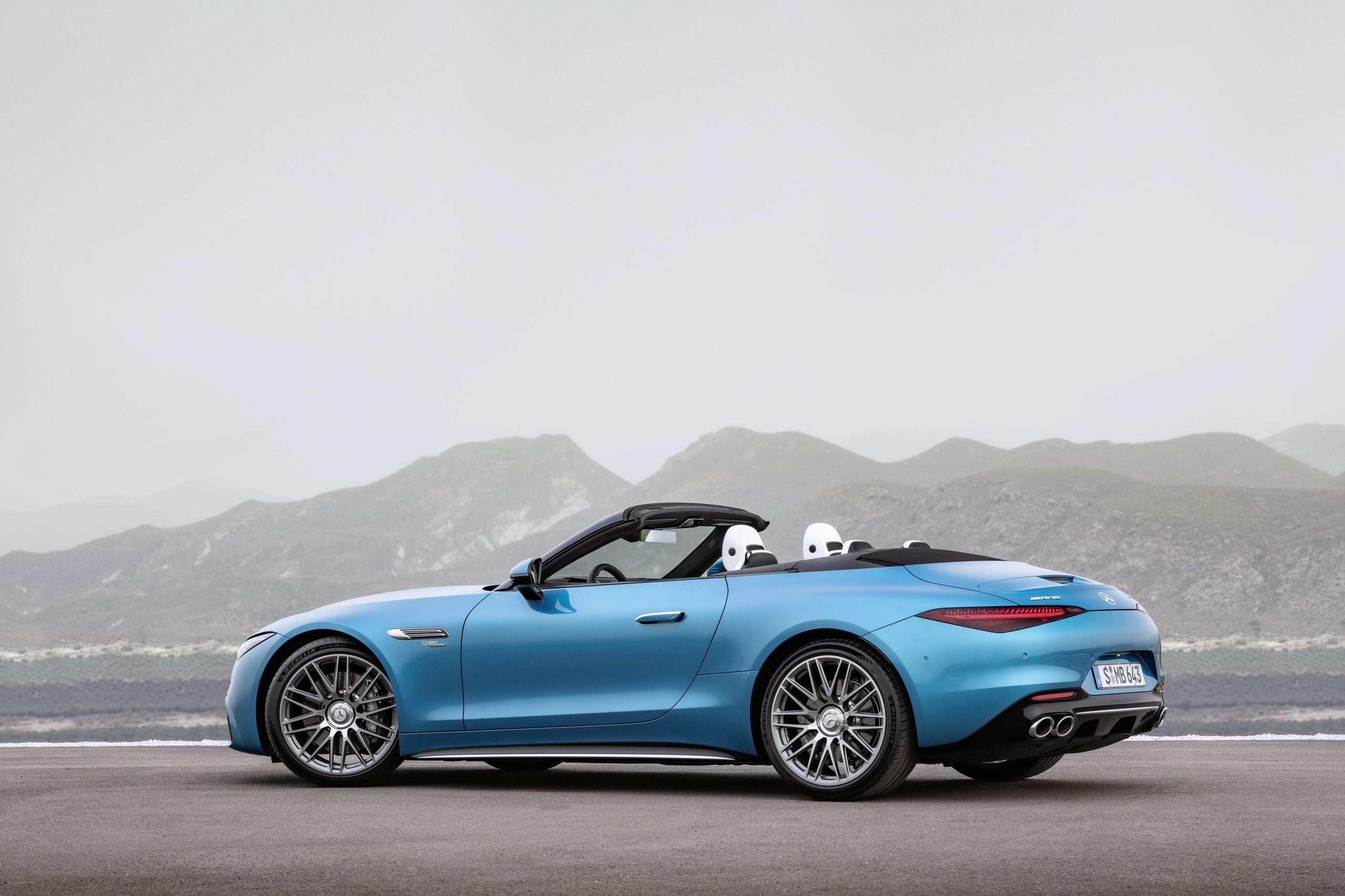 For enthusiasts seeking an even more dynamic experience, the optional AMG Ride Control suspension offers sophisticated adaptive dampers, adding an extra layer of customization to suit individual preferences.
Rear-Wheel Drive Excitement
Unlike the all-wheel drive system found in the V8 models, the SL 43 will be exclusively rear-wheel drive. This distinction presents a unique driving experience, with the potential for heightened agility and a more engaging connection to the road.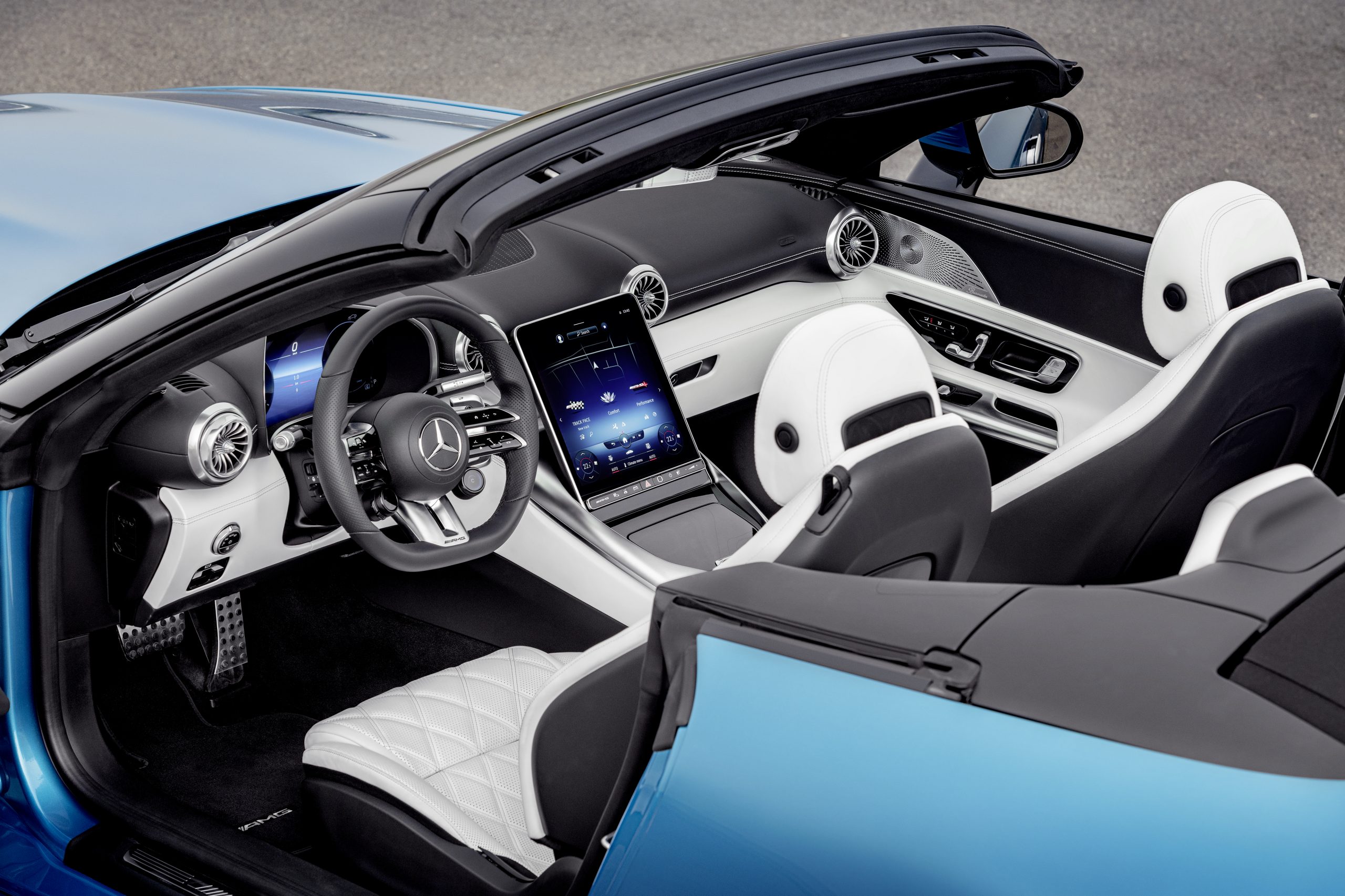 Whether this is seen as a benefit or a drawback depends on the driver's preferences and use case.
Pricing and Availability
The Mercedes-AMG SL 43 comes with an attractive starting price of $111,050, offering a substantial $27,400 savings over the entry-level V8 model, the SL 55. Enthusiasts can look forward to its arrival in showrooms across the country this summer, eagerly anticipating the opportunity to experience the thrill of the SL series at a more affordable price point.