Giancarlo Perlas
May 23, 2023
As the highly anticipated next-generation Mercedes-AMG GT Coupe prepares for its debut, automotive enthusiasts are buzzing with excitement about its exceptional performance and cutting-edge features. While the exterior design has already captured attention with its minimal camouflage, the interior remains shrouded in mystery. A spy video recently takes a peek at the cockpit of the sports car, giving a glimpse of what's to come.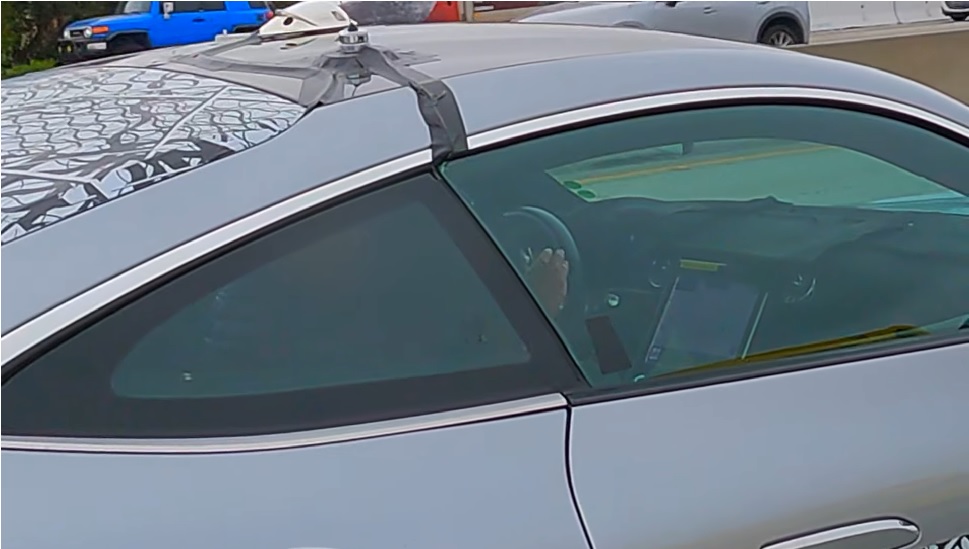 Exterior Design
Based on its numerous spy shots, we now know that the upcoming generation of the AMG GT will be sold in various trims. With that, it will be offered in different colors. So far, we have spotted blue, red, green, yellow, and gray versions of it.
Also, each powertrain variant is distinguishable by its level of detail mainly found in the spoiler, rear wing, and tailpipes. Simply put, the more potent is its engine, the more aggressive is its exterior styling.
Powertrain Offerings
The next-gen AMG GT range is expected to carry a mild-hybrid 4.0-liter twin-turbo V8. Previous spy videos hint that the high-performance car will get an S E Performance Edition, too, that will incorporate a plug-in hybrid assist system that will possibly mirror its four-door counterpart's 803 hp and 1,033 lb-ft of torque output.
Further down the line, the rumor mill suggests that the entry-level model might offer the same power unit specification found in the Mercedes-AMG SL 43. With this is mind, a 2.0-liter twin-turbo four-cylinder engine with 375 hp and 354 lb-ft of torque will likely make its way in the AMG GT range.
A Sneak Peek at the Interior
The latest video from KindelAuto gives us a clearer glimpse of the interior of the new AMG GT compared to previous spy shots. From the looks of it, there's now ample space for 2+2 seating in its cabin, which is an indication that Mercedes is going for a more practical route for the auto.
At some points in the clip, we can spot the vehicle's sporty-looking, multi-function steering wheel as well as its large central display and circular air vents.
Market Launch
As reported earlier, the next-gen Mercedes-AMG GT Coupe will most probably make its debut late this year as a 2024 model-year product.