Giancarlo Perlas
May 29, 2023
In the world of Formula 1, the quest for aerodynamic supremacy is relentless. Every detail matters, especially the closely guarded secrets hidden beneath the cars' chassis. However, at the Monaco Grand Prix, an unexpected turn of events provided a rare opportunity for teams to catch a glimpse of the groundbreaking floor design of Mercedes F1, a crucial component that contributes to up to 60 percent of a car's performance.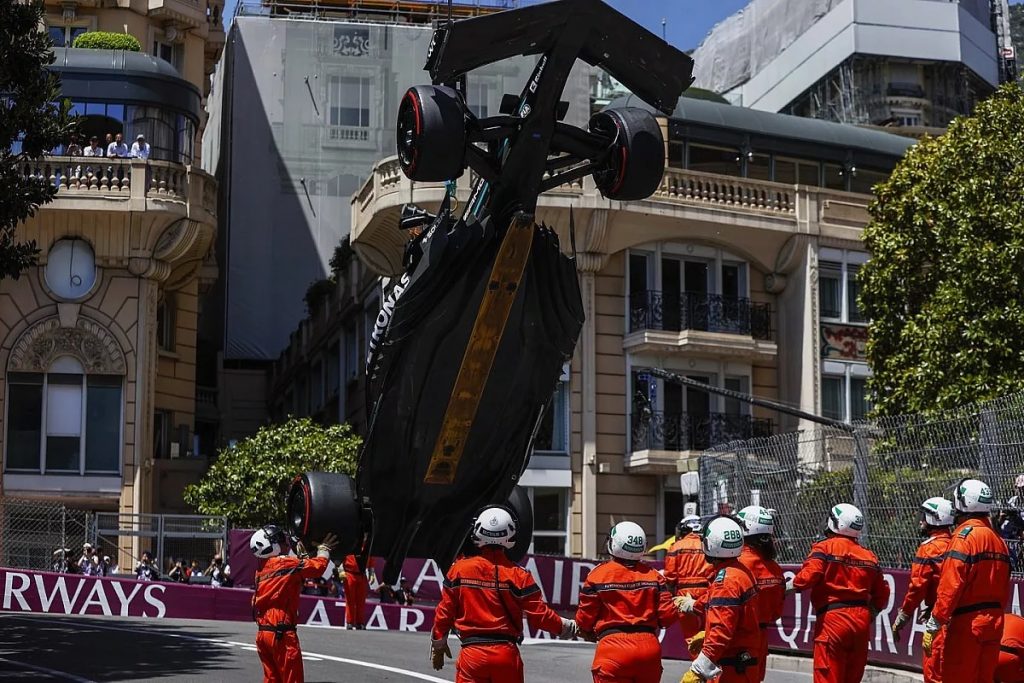 Mercedes F1 Race Car Floor Upgrade is Revealed to the World
During the final practice session, Lewis Hamilton's Mercedes encountered a mishap, resulting in his car being hoisted high into the Monaco sky by a crane instead of being transported on a flatbed truck. To the dismay of Mercedes, their heavily-upgraded W14's floor was exposed and left vulnerable to prying eyes.
Mercedes team boss Toto Wolff humorously acknowledged the unintended reveal, jokingly attributing it to a skilled crane operator from the renowned Cirque du Soleil. That's because little did he know that this unintentional exposure would spark excitement among rival teams and stir the curiosity of F1 enthusiasts worldwide.
Red Bull F1 Race Car Floor Design Also Exposed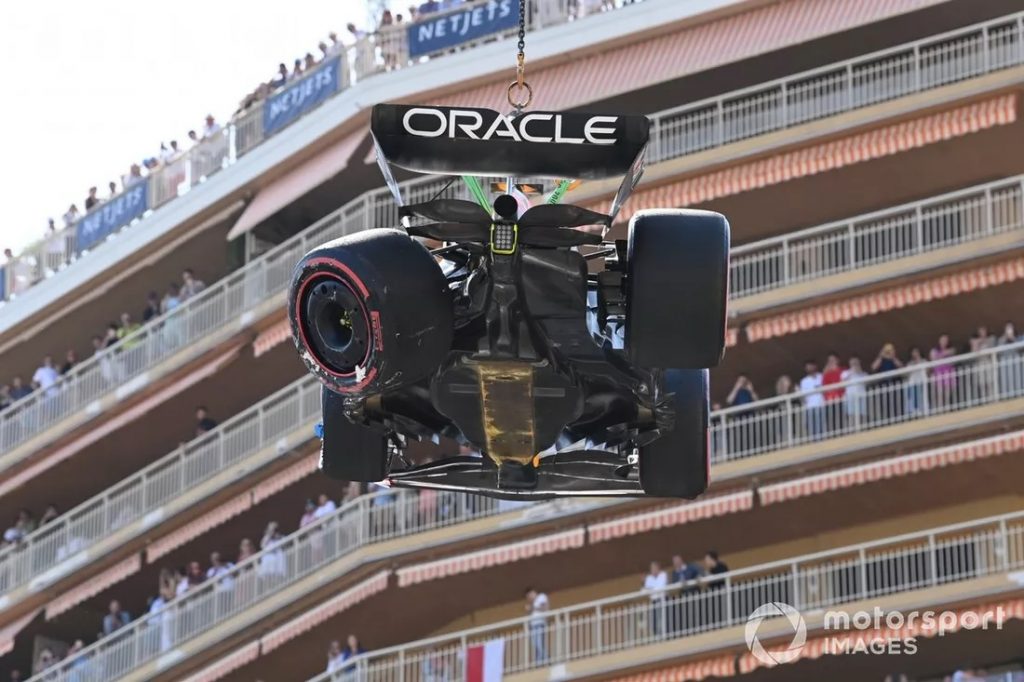 The revelation didn't stop there. Later in the qualifying session, Sergio Perez's crash lifted the veil on Red Bull's dominant RB19, providing another opportunity for teams to gather valuable information about their floor design. Aston Martin's performance director, Tom McCullough, acknowledged the significance of this exposure, highlighting the wealth of knowledge that could be gained from studying these rare photographs.
While some may argue that the photographs may not offer a comprehensive understanding of the intricacies involved because of their 2D nature, the significance lies in the inspiration and innovation they can provide.
Red Bull Car Floor Layout Deemed the Most Superior in F1
The images showcased a stark contrast between the designs of Mercedes and Ferrari when compared to Red Bull's floor layout. Sky's pitlane reporter, Ted Kravitz, marveled at the complexity and sophistication of Red Bull's design, deeming the others as prehistoric in comparison.