Giancarlo Perlas
April 28, 2023
A new Mercedes Acceleration Incrase On-Demand package for the EQE and EQS models in North America was just rolled out. According to a press release, it can be availed as a one-time purchase for the lifetime of the vehicle or on a flexible monthly to yearly subscription basis, and a lot of people are not too happy about it.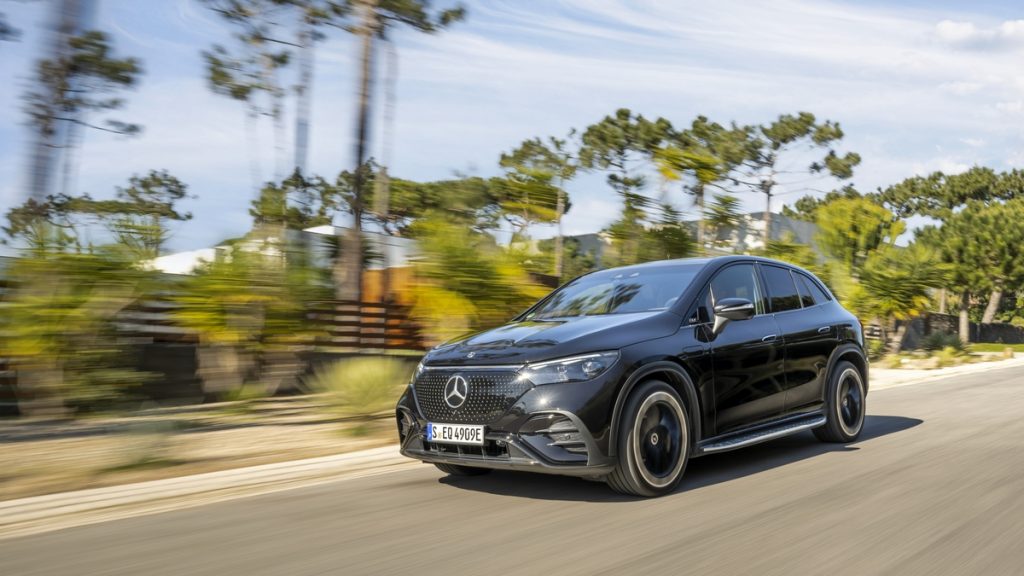 Mercedes Acceleration Increase On-Demand Upgrade
The new Acceleration Increase upgrade from Mercedes-Benz USA (MBUSA) can boost the output of the EQE and EQS models by 60 and 80 hp, respectively. This provides a quicker acceleration from 0 to 60 mph by as much as a full second for both units.
Available exclusively to EQE 350 4MATIC and EQS 450 4MATIC Sedan and SUV customers, this upgrade can be downloaded and unlocked from the Mercedes me connect Store online. The OTA integration enables customers to upgrade their vehicles without requiring a visit to a dealership.
Here is a rundown on the extra numbers the add-on offers for the EQE and EQS:

Other On-Demand Enhancements
Apart from the Acceleration Increase upgrade, MBUSA has introduced an array of On-Demand enhancements available for a wide range of its models in the Mercedes me connect Store. These upgrades are designed to provide customers with the flexibility of upgrading their cars at any time to meet their evolving needs and preferences. Among the available upgrades are Beginner Driver and Valet Service Modes, Remote Engine Start, Navigation and expanded Navigation features, and AMG TRACK PACE, among others.
The Mercedes me connect Store's logic is centered on personalization and simplicity, allowing customers to select from monthly, yearly, or a one-time purchase for the lifetime of their vehicle, depending on their preferences. With over-the-air (OTA) integration, customers can download the upgrades without the need to visit a dealership, ensuring a hassle-free experience that meets consumer demand.
No Impact on Electric Range
Mercedes guarantees that the enhancements in the EQE and EQS models are achieved without impacting the vehicles' electric range, providing a seamless driving experience for the customers.
Reactions
Although this kind of scheme is no longer new in the EV industry, many people are expressing their dismay at how Mercedes is blocking user access to features that are already in its cars through the use of a paywall. Here are only a few examples of how people are reacting to it: