Giancarlo Perlas
September 21, 2022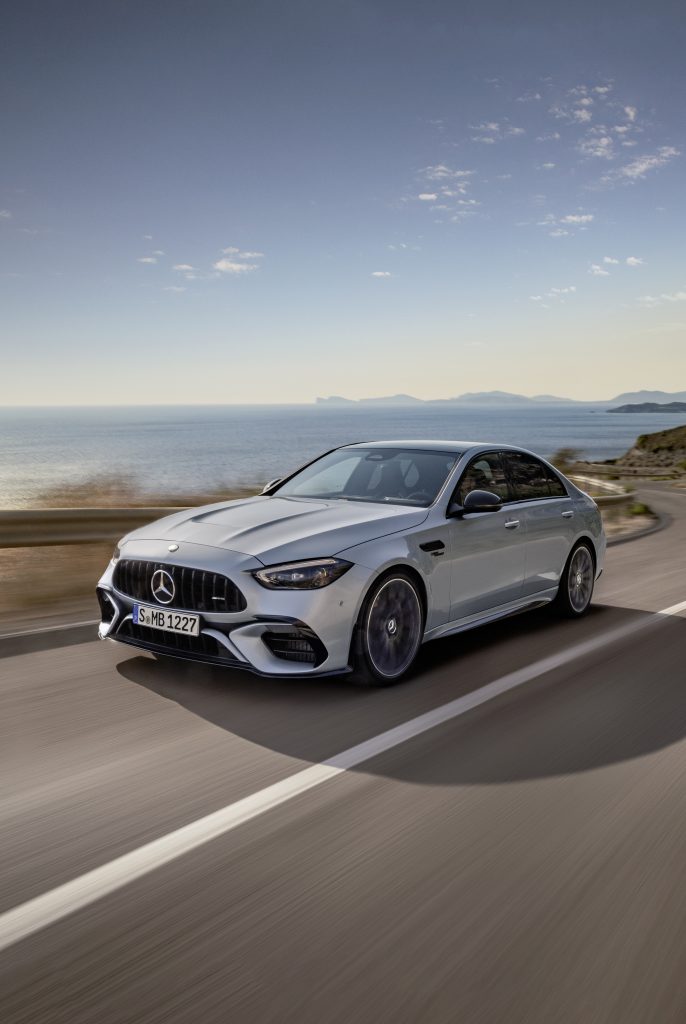 We'll surely miss the sweet V8 sound of the outgoing Mercedes-AMG C63 but its successor certainly made up for it with its new hybrid setup. Recently, the three-pointed star marque unveiled the 2024 Mercedes-AMG C63 S E Performance with design and performance overhauls, which we will break down here.
Power
The new AMG C63 S adopts the same longitudinally-mounted 2.0-liter inline-four engine partnered with an electric motor similar to the AMG C43. Although it features a plug-in hybrid system, it is only capable of covering a range of eight miles in pure electric power. That's because the primary purpose of the Formula 1-sourced tech is for providing the car with extra oomph.
Together with an electrically-assisted turbocharger, the new AMG C63 S is capable of going up to 469 hp at 6,750 rpm and 402 lb-ft of torque at 5,000 to 5,500 rpm. All that power is distributed via a nine-speed wet-clutch MCT (Multi-Clutch Technology) transmission.
Right off the bat, the electric motor can kickstart the car with its 201 hp and 236 lb-ft torque output to push its all-wheel-drive system to an estimated sprint time from 0 to 60 mph in just 3.3 seconds while the speed of the hybrid is maxed out at 155 mph, or 174 mph with the optional AMG performance package.
Body
The new AMG C63 S has a lot of new features including a reengineered chassis for better weight and power management as it now weighs 4,654 pounds. It also has a revised steel suspension with adaptive dampers containing three modes.
To accommodate the changes in the powertrain, the car has a longer and wider nose now. Likewise, its wheelbase has grown.
As hinted by its earlier spy shots, the range-topping AMG C-Class is highlighted by redesigned Panamericana front grille, air intakes on the sides of the front bumper, quadruple exhaust tips, rear diffuser, rear spoiler, and 19- to 20-inch wheels.
The new AMG C63 S is still available in its wagon guise, but USA customers are only limited to its sedan form.