Giancarlo Perlas
September 25, 2022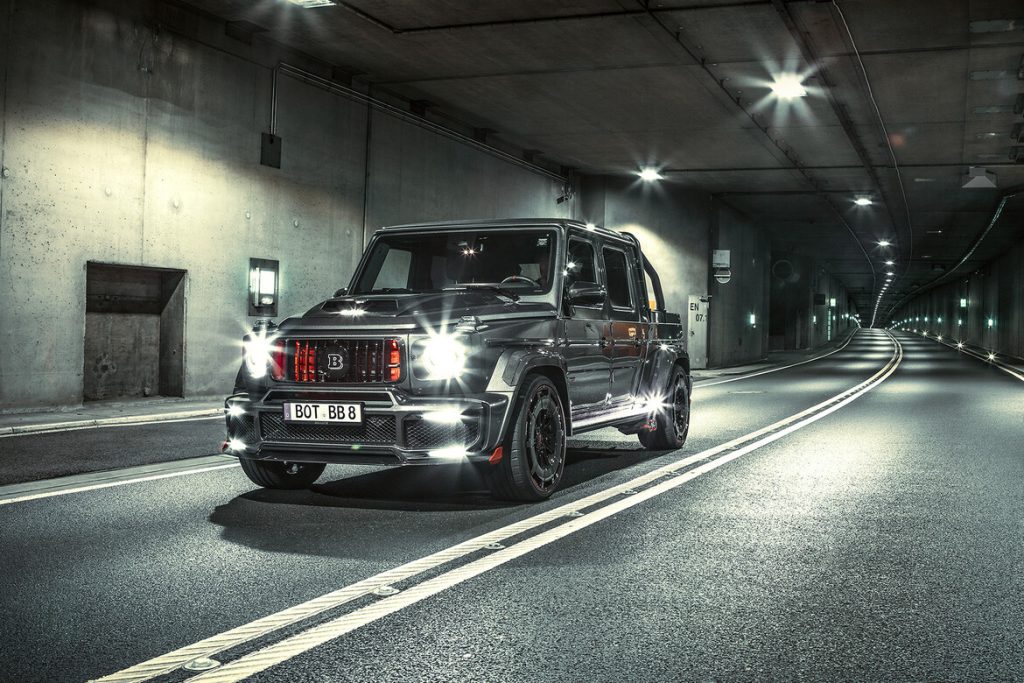 Putting 900 horsepower on an SUV or a pickup truck surely beats us, but Brabus did it anyway. Now, the German tuner has the Mercedes-AMG G63 P 900 Rocket Edition in its portfolio.
Whatever is the reason of Brabus for doing so, whether it's for publicity or just to prove a point, the new P 900 Rocket Edition just shows that the G-Wagen possesses plenty of hidden potential waiting to be unlocked.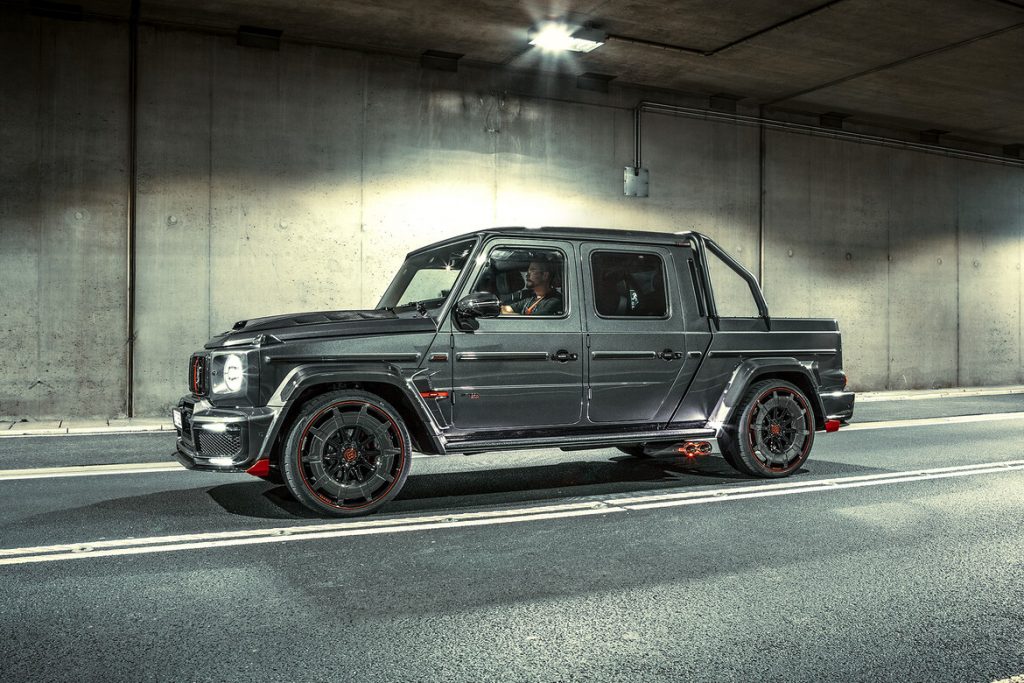 Starting with the feature that matters the most in the P 900 Rocket Edition, the V8 powerplant of the iconic SUV takes a displacement bump from 4.0 liters to 4.5 liters and partnered with new turbochargers to raise its output to 900 hp and 992 lb-ft of torque. It should be noted though that Brabus capped the torque to 774 in order to preserve the integrity of the power unit.
The 315 hp additional oomph allows the P 900 Rocket Edition to launch from 0 to 62 mph in just 3.7 seconds and gain an electronically-limited top speed of 175 mph, which is already on a supercar level despite the tuned AMG G63's nearly 6,000-pound frame.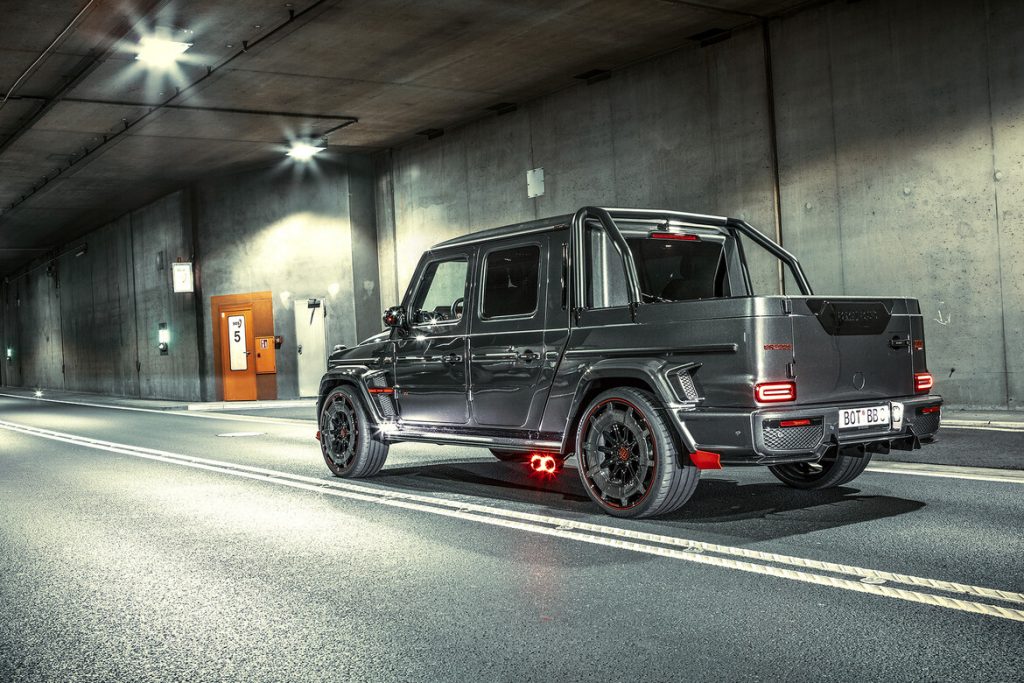 The new Brabus AMG G63 is also highlighted by its major facelift and body makeover. The most noticeable is the 20-inch increase in its length and removal of its rear luggage compartment to give way to a truck bed.
The new widebody modifications of the auto include a carbon-fiber front grille, a vented hood giving a peek at the engine, a front spoiler, extended fenders, a roll bar, sport exhaust tips, extra LED lights, and a set of 24-inch Monoblock Z "Platinum Edition" wheels. Meanwhile, going inside reveals more carbon fiber elements and leather upholstery adorned with special seashell diamond stitching patterns.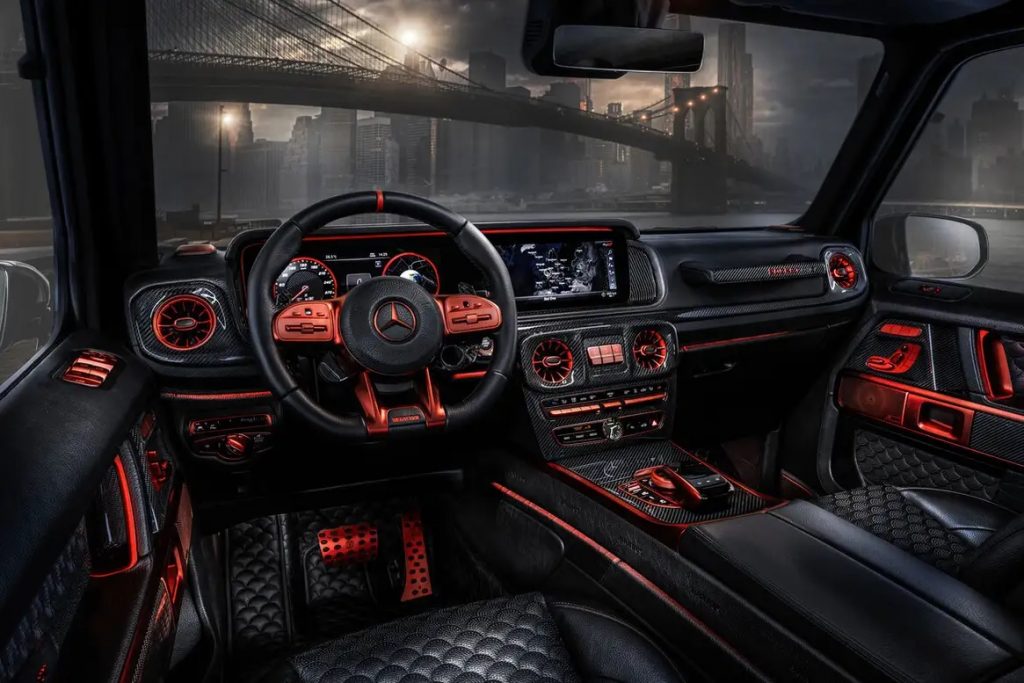 The production of the Brabus Mercedes-AMG G63 P900 Rocket Edition is only limited to 10 units. The pricing of each vehicle starts at €649,638 (around $631,890 at present exchange rates).