Giancarlo Perlas
September 26, 2022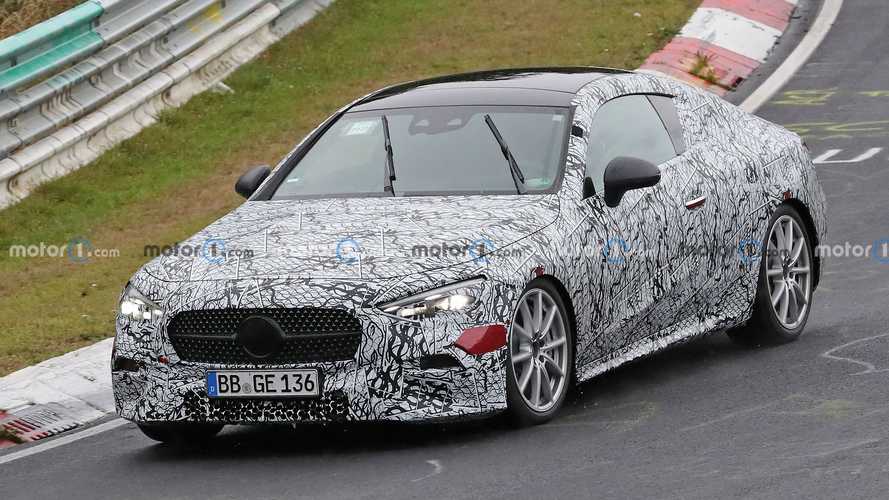 With 2022 nearing its end, it won't be long until we finally see the all-new Mercedes-Benz CLE. Recently, the coupe variant of the auto was spied once more, and this time, the new spy shots offer a peek at its cockpit.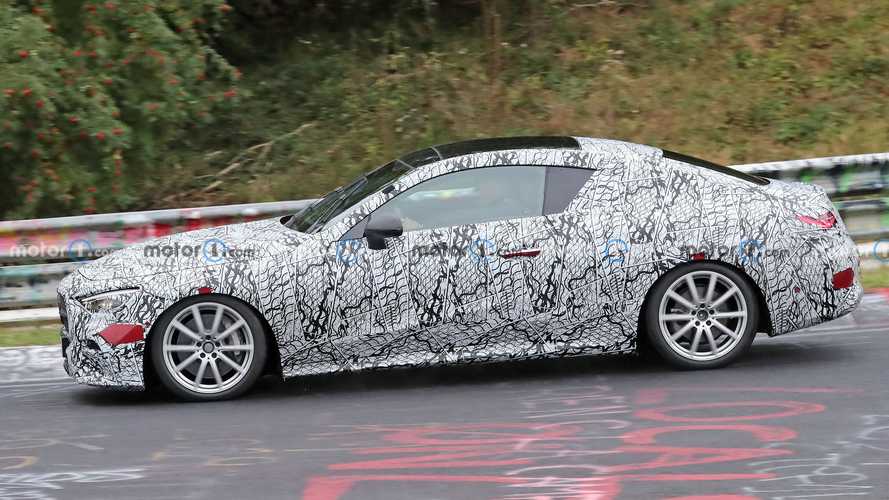 The new spy shots of Motor1 do not really reveal anything new about the exterior of the upcoming CLE. That's because it is still wrapped in heavy zebra camouflage with only its roof lights and front grille partially exposed. But speaking of the radiator grille, it is worth noting that the single bar louver tells us that what we are looking at here is the standard Benz version of the car. A small tear in the front wraps also suggests that the exterior finish of the test car is red, which perfectly goes well with the contrasting silver ten-spoke wheels fitted in the vehicle.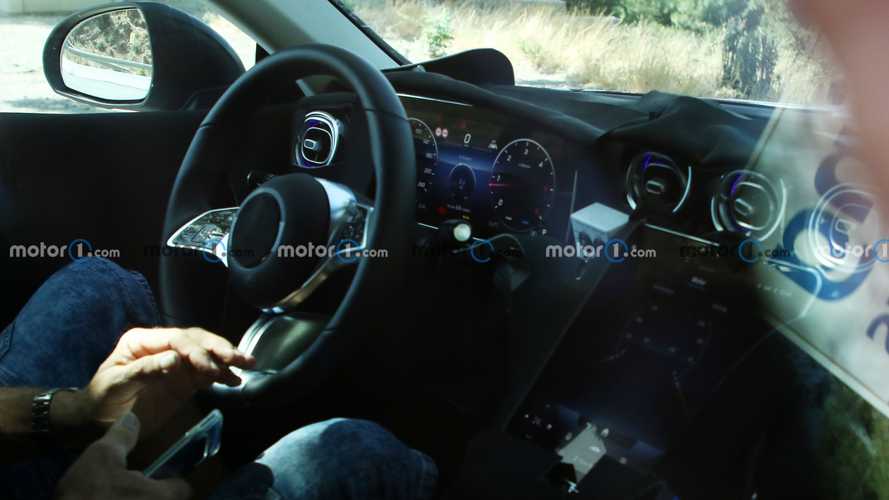 As for its interior, it appears that Mercedes will simply carry over the dashboard layout found in the C-Class. This certainly makes sense as the CLE Coupe has close ties with both the C-Class and E-Class due to the fact that the new range will be used to market the replacements for the coupe and cabriolet cars of the said classes.
With that, the CLE interior will be highlighted by a portrait-oriented central touchscreen display governed by the MBUX infotainment system. As confirmed in the images, it will feature the same three-spoke, multi-function steering wheel and digital instrument cluster found in the driver's side of the car, too.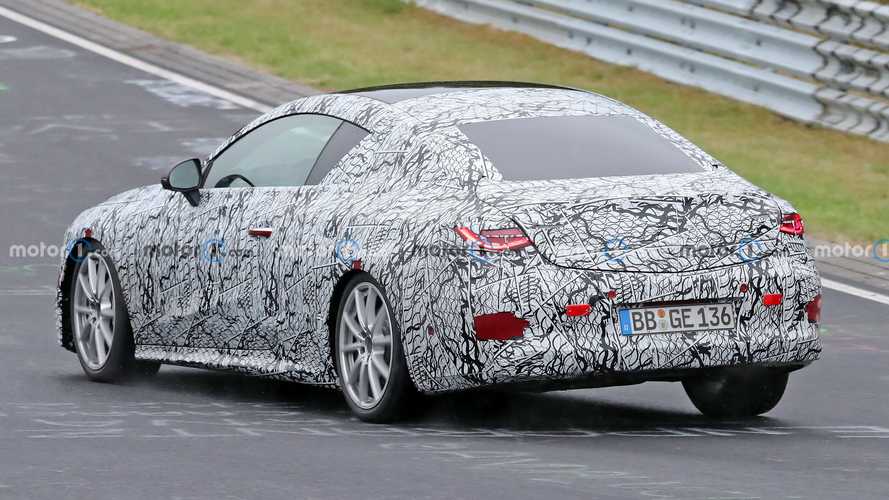 The Mercedes-Benz CLE Coupe and Cabrio will most likely mirror the same powertrains found in the C-Class. It is expected to make its debut before the year ends but with a 2023 model-year badge.