Giancarlo Perlas
July 31, 2022
"Incredible, amazing, beautiful" were the exact words Bernhard Langer used to describe the Mercedes-Benz G-Class that was customized to commemorate his legendary golfing career.
This year, Langer celebrates his 40th anniversary since he first played the Masters Tournament. Likewise, the G-Class is also more than 40 years in the production line of the three-pointed star brand. To highlight both their legacies, Mercedes created this bespoke model through collaboration with tape art artist Leah Abucayan.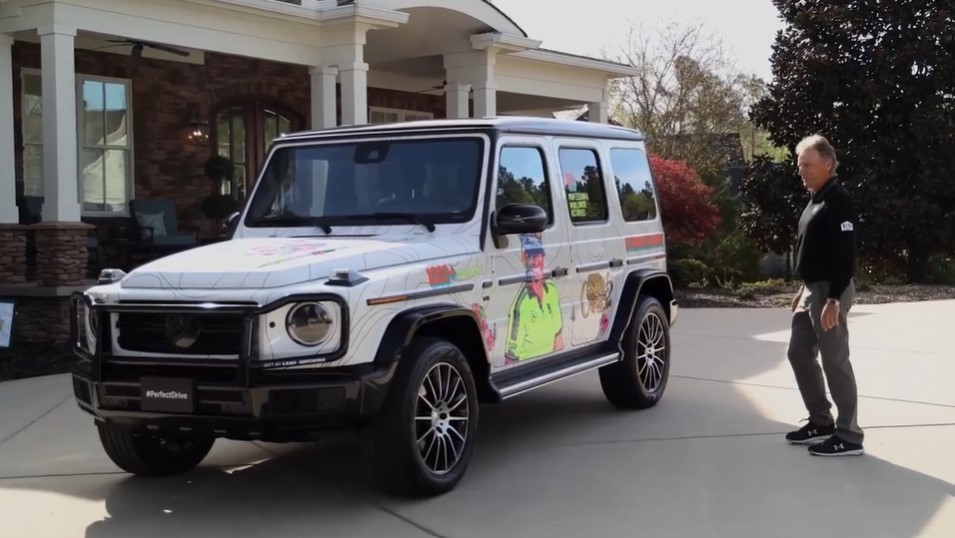 The customized G 550 comes in a white finish with black highlights for its front radiator grille, body lines, fenders, bumpers, roof, window panels, side mirror caps, and wheels. It also features a grille guard in front providing the same dark contrasting color to the body.
This particular G-Class showcases the milestones in Langer's legendary golfing career in its body. It features the images of the golfer on the driver's door and spare wheel cover. The G-Wagen makes references to the athlete's 119 professional worldwide victories, senior career grand slam, and first Masters Tournament in Agusta, Georgia, too. Moreover, it uses #StrongerThanTime marking as a nod for both Langer and the G-Class' resiliency over the years.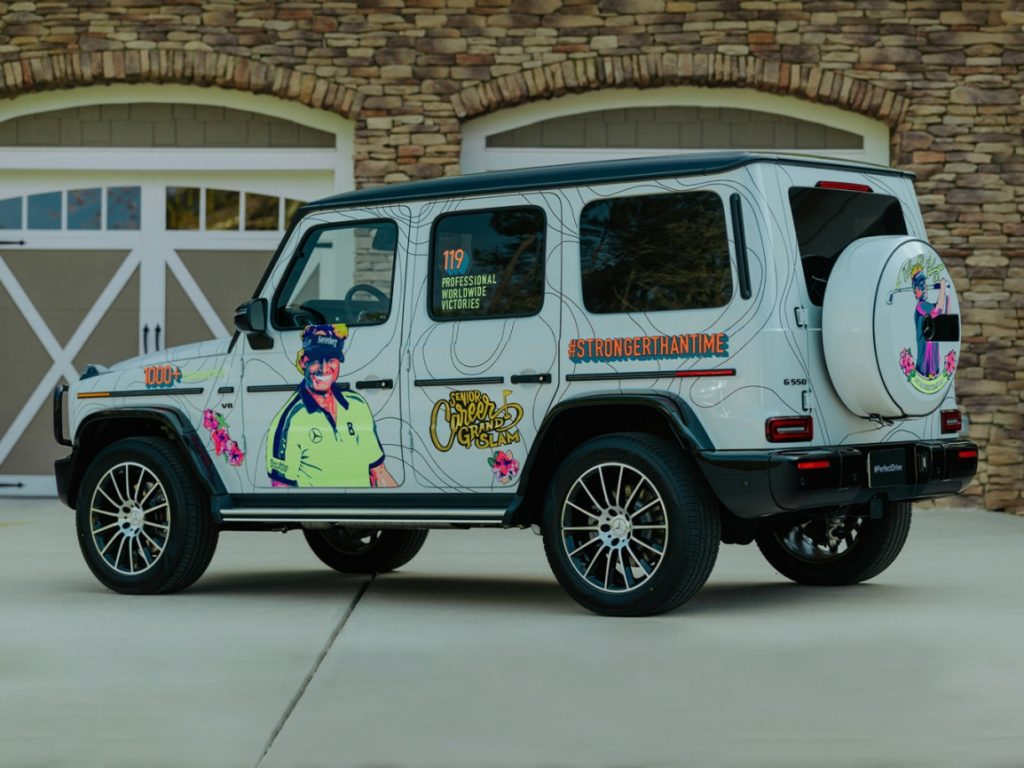 "I am delighted to receive this honor and am impressed by what has been created here. I have a lot in common with the G-Class. It already existed when I first competed here in 1982. Since then, we've both stayed true to ourselves, while at the same time always moving with the times and constantly evolving," said the decorated golfer in admiration of the bespoke G-Class.