Giancarlo Perlas
July 23, 2022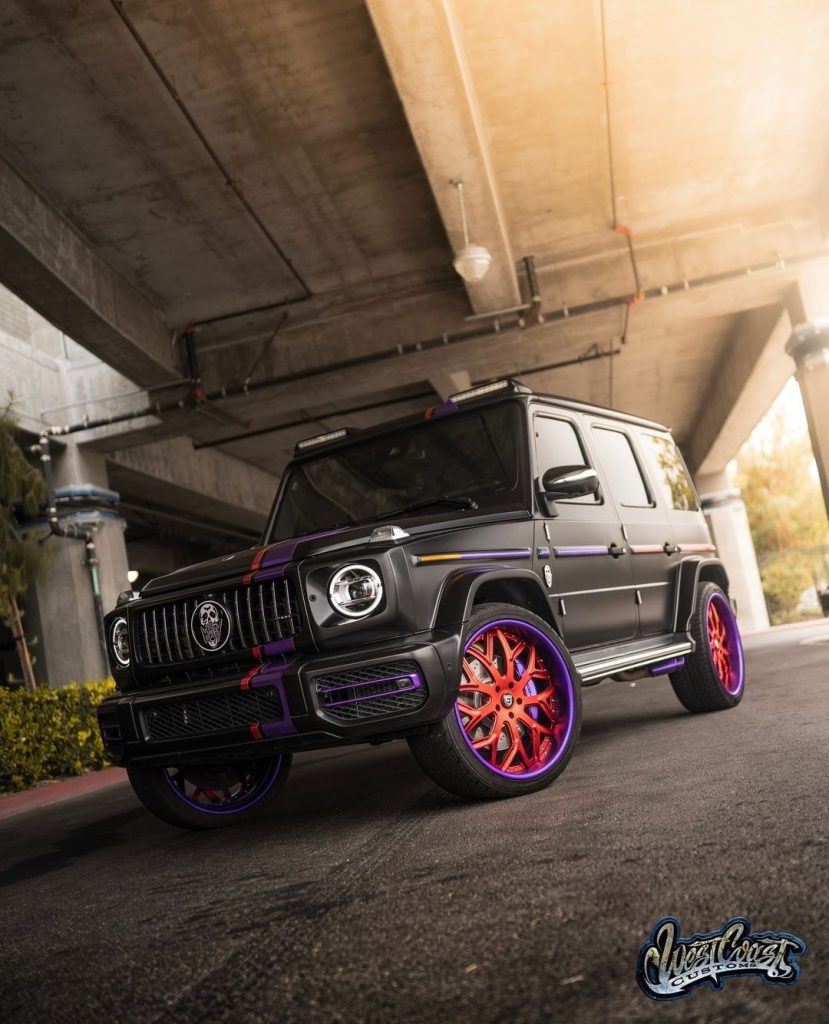 Southern California-based West Coast Customs continues to do what it does best, and that is personalizing rides. For this reason, it is usually the go-to of celebrities in the area to have their vehicles customized like this particular Mercedes-AMG G63.
The AMG G63 featured here is owned by social media personality Lil Huddy, or Cole Chase Hudson in real life. It's not really new since it first appeared on the influencer's YouTube channel as early as February 2021. According to him, it's actually his first auto.
The bespoke G-Wagen is wrapped in Satin Black for its exterior with a matching black interior. The SUV is accentuated by Frozen Purple and Red Chrome stripes running across the front bumper and hood all the way to the roof and back of the SUV. The same motif is also applied to the rims and spokes of the wheels as well as the side exhausts ports.
Huddy's emblem also replaces the Mercedes logo in the front grille and spare wheel cover to further make a statement. It can be found in the parts where the "V8 Biturbo" markings used to be and in the headrests of the leather seats, too.
There's no mention of any performance upgrades in Huddy's custom AMG G63. However, even in its stock configuration, the 4.0-liter twin-turbo V8 of the SUV is still capable of 577 hp and 627 lb-ft of torque distributed via a nine-speed automatic transmission to an all-wheel-drive system. That's good for 0 to 62 mph in just 4.5 seconds and a top speed of 137 mph.