Giancarlo Perlas
July 23, 2022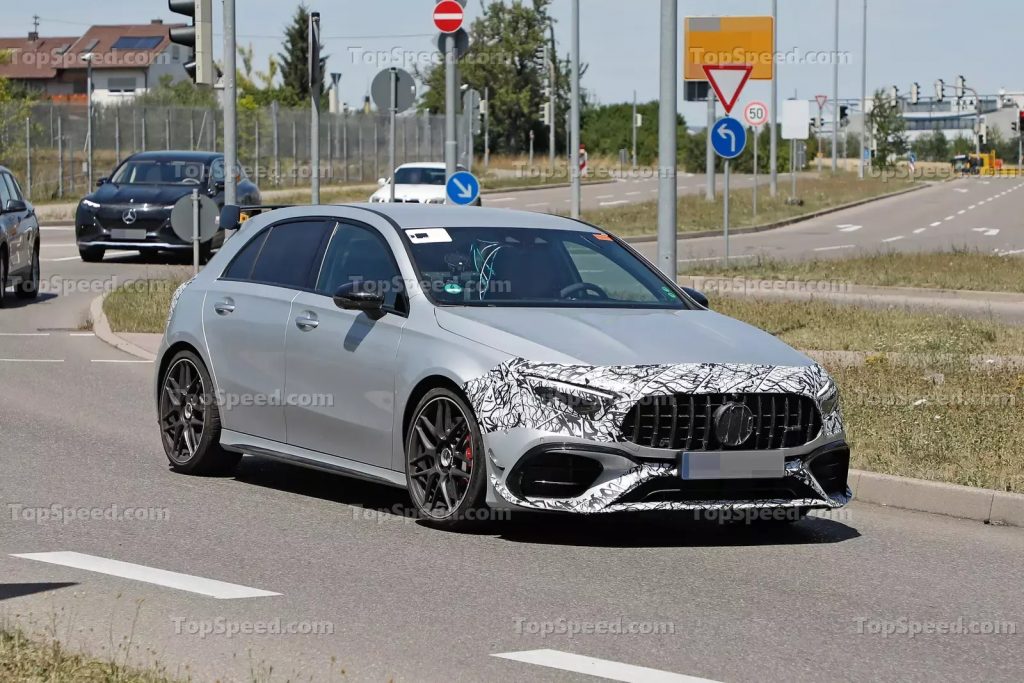 The Mercedes-AMG A45 hot hatch is something that US buyers are definitely missing out on. The only version of the car available in the area is the sedan type, which is now suffering from falling demand amid getting huge hype when it came out. Now, new spy shots reveal that the hatchback is getting a mid-cycle facelift, and that's again another reason for US car fans to drool about.
The latest spy shots of the AMG A45 hatch from TopSpeed hint at major updates coming its way. If the covered areas are an indication, the car is about to get a redesigned fascia featuring new headlamps, front bumper, taillights, and rear hatch. The lights will probably integrate a more advanced LED tech while the liftgate suggests that it will get a thin LED strip bridging the taillamps, which borrows from the styling of the EQA.
A shot in the interior of the high-performance A-Class also reveals a few upgrades. These will likely be rolled out in the touchpad, central screen display, and the MBUX infotainment system.
The facelifted A45 will likely carry the same powertrain as the 2022 model year. With that, its 2.0-liter turbocharged inline-four will still deliver 416 hp at 6,750 rpm and 369 lb-ft of torque at 5,000 rpm. All that power is distributed via an eight-speed automatic transmission to an all-wheel-drive system. That's good for a 0 to 62 mph run in just around 3.9 seconds.
The facelifted Mercedes-AMG A45 hatch will likely make its world premiere by the end of 2022 or the start of 2023.