Giancarlo Perlas
June 30, 2022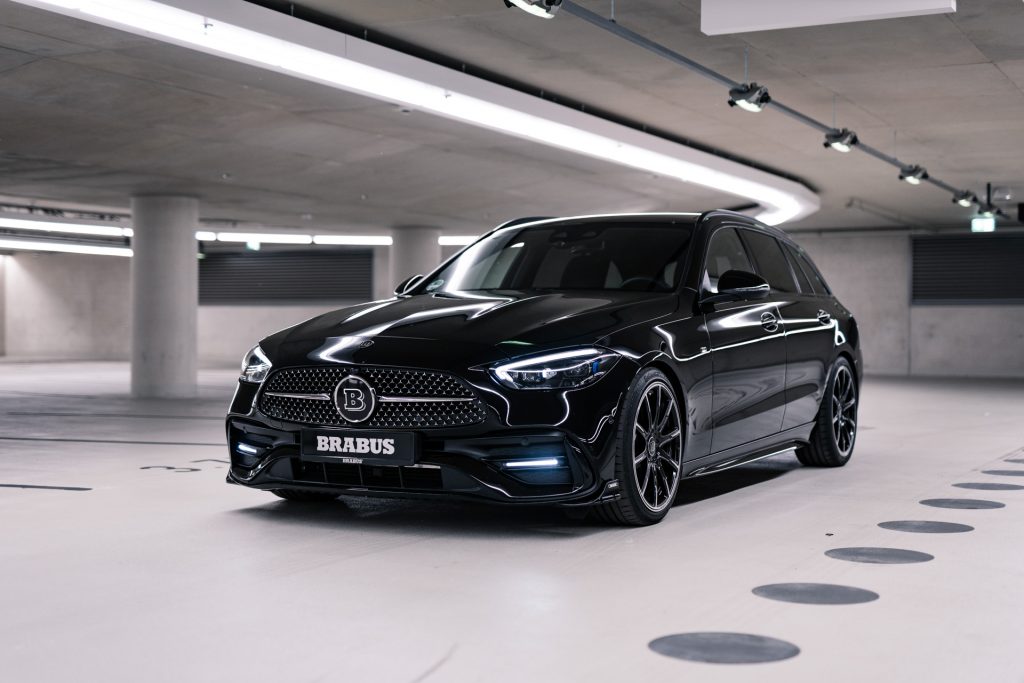 Brabus continues to do what it does best with the cars bearing the three-pointed star mark. Recently, the German tuner just announced its new tuning package for the Mercedes-Benz C-Class sedan and station wagon. The new refinement program of the specialist for the car consists of engine, exterior, and interior modifications.
First off, Brabus provides the 2.0-liter turbocharged four-cylinder engine of the Merc a boost of 45 hp and 37 lb-ft of torque from its B30 PowerXtra kit. That brings up the total output of the car to 300 hp and 332 lb-ft of torque. Likewise, it spikes the turbodiesel version of the engine to 310 hp and 443 lb-ft of torque. The numbers are directed to an all-wheel drivetrain and distributed via a nine-speed automatic transmission. The extra kick improves the 0 to 62 mph acceleration of the gas-fed C-Class to 5.8 seconds while the diesel accomplishes the same feat in just 5.6 seconds.
Next, the C-Class takes a new body kit composed of the tuner's signature front flaps, front skirt with LED indicators, and black Monoblock "Platinum Edition" forged wheels in different sizes. In addition, it offers sports springs to reduce the vehicle's ride height by up to 1.18 inches for better stability and handling.
Lastly, for buyers who want more out of their Mercedes-Benz C-Class, there's also the Brabus Masterpiece interior kit. It is highlighted by carbon fiber-trimmed door sills with illuminated Brabus logos on each side that follow the ambient lighting in the car's cabin as well as other extras like new floor mats, seat covers with special stitching patterns, and the tuner's logos here and there.