Giancarlo Perlas
June 23, 2022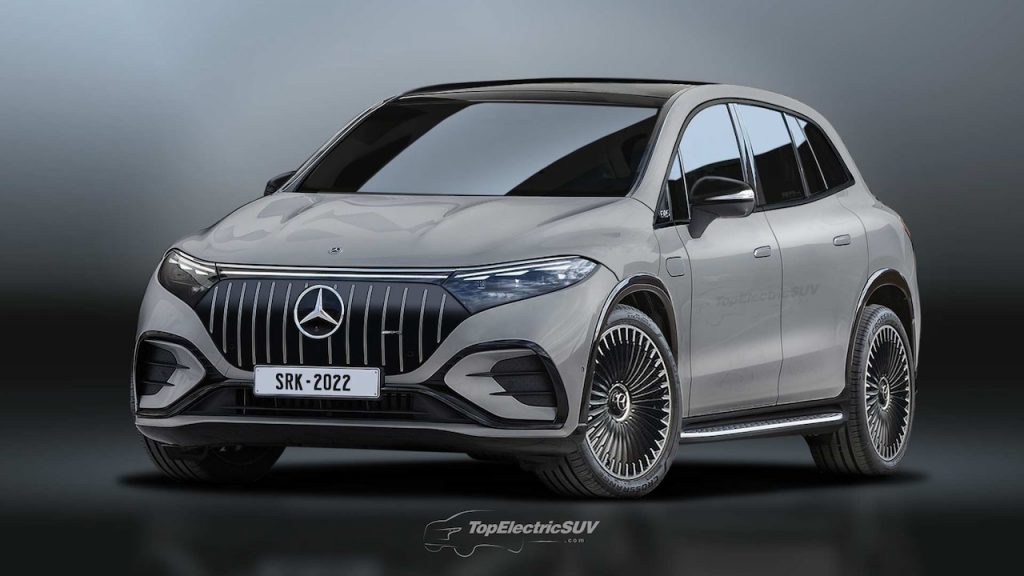 The Mercedes-Benz EQS SUV is considered the flagship EV SUV of the three-pointed star marque. After its unveiling last year, it is already expected to spawn the Mercedes-AMG EQS SUV. Now, we are yet to see the spy shots of the AMG EQS SUV but it seems the folks at TopElectricSUV have already beaten everyone to it by releasing a render of the upcoming EV recently.
The AMG EQS SUV here takes the design cues found on the Benz version of the EQS SUV and combines them with the distinct AMG elements found in the high-performance EQS sedan. With that, the AMG EQS SUV here is sporting an all-black faux front grille lined with chrome struts inspired by the signature Panamericana grille of AMG. It also benefits from the A-wing design on the panel above the front spoiler plus enclosed side sills with a dark background.
Furthermore, the AMG EQS SUV takes a set of 23-inch wheels hugged by performance tires. According to the graphic artist of the site, there should be colorful brake calipers behind the rims but it's actually hard to spot them since the multiple spokes are closely knit. Going around, expect the back to be highlighted by a rear diffuser, lengthwise fins, and a rear spoiler.
The AMG EQS SUV is expected to mirror the same tech and powertrain found in its sedan counterpart. It will likely come with over 700 hp and an electric range of up to 478 miles on a single charge like the promised output of the AMG EQS sedan.