Giancarlo Perlas
June 23, 2022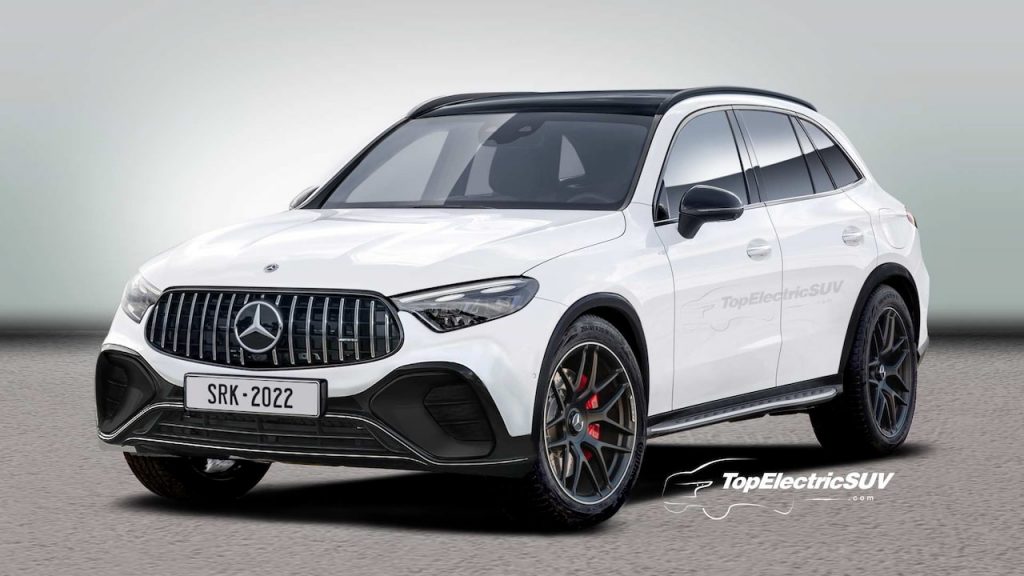 Right after the unveiling of the Mercedes-Benz GLC SUV, people are now on the lookout for the arrival of its AMG models. Recently, the crossover coupe and high-performance variants of the compact SUV were already unofficially confirmed via spy shots. According to sources, along the line will be the range-topping trim Mercedes-AMG GLC 63 with plug-in hybrid tech.
It's still hard to tell whether one of the AMG GLC SUVs we have been seeing lately in some of the spy shots is the GLC 43 or the GLC 63 due to the level of camouflage covering their key exterior areas. However, thanks to a rendering from TopElectricSUV, we now get a clearer picture of what to expect from it.
This rendering takes cues from spy shots, the general recipe of AMG for high-performance SUVs, and the exterior features of the recently unveiled GLC to come up with the concept art for the AMG GLC 63 PHEV. With that, it is envisioned that the range-topping SUV will sport the signature Panamericana front grille of AMG with a gloss black background on its nose as shown here. Then, it will also be accentuated by its A-shaped lower grille that's flanked by large vents on the sides with the same darkened mesh. Completing the model are multi-spoke alloy wheels wrapped in performance tires showing hints of chunky red brake calipers within.
The AMG GLC 63 is expected to go on sale by the fall of 2022. Powering it will be an M139 2.0-liter engine with a plug-in hybrid powertrain producing a total output of over 500 hp.