Giancarlo Perlas
November 15, 2021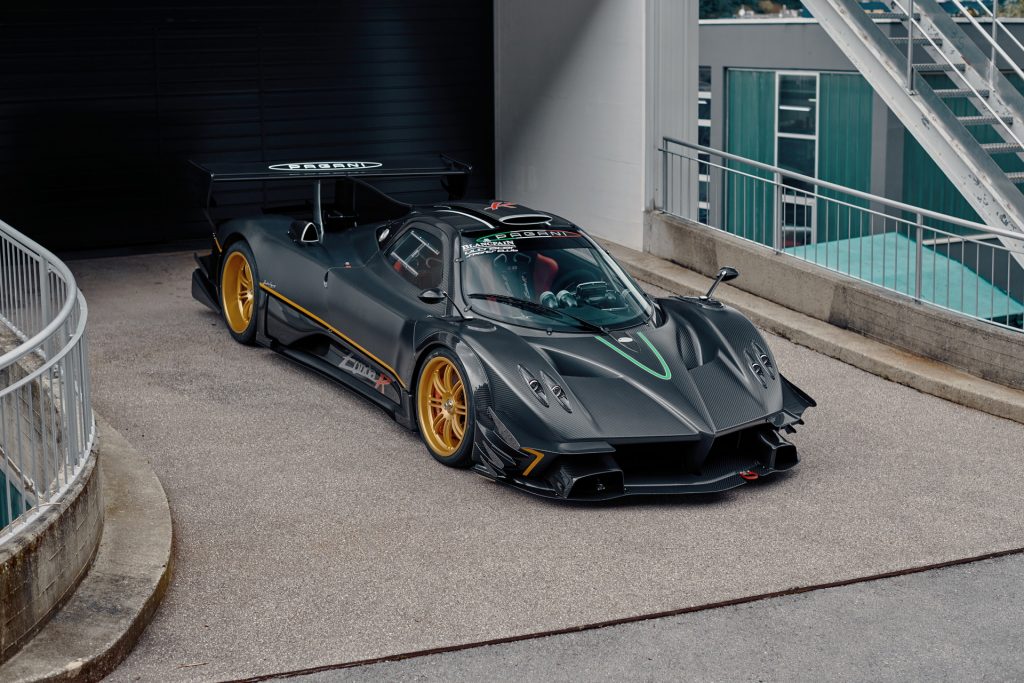 The Pagani Zonda R  Evolution is considered to be the masterpiece of the famed Horacio Pagani. Thus, it is ultra-expensive and super rare. It is estimated that only 10 to 15 samples of the super coupe were launched in the market from 2009 to 2011. One of them, which was claimed to be the 5th to be rolled out from the production line, was recently auctioned by RM Sotheby's for an undisclosed amount.
The Zonda R is basically a track-focused modification of the road-legal Zonda F. However, Pagani claims that the two only have 10% common parts. Mercedes F1 driver Lewis Hamilton happens to own a commissioned variant of the supercar aptly named the "Zonda 760 LH", which was recently spotted in Monaco.
The Zonda R featured here boasts aerodynamic enhancements highlighted by its lightweight carbon-titanium body with platinum coating bonding its composite weave. It also showcases a bespoke design plus an upgraded front splitter, minimalist projector-beam headlamps, center-lock magnesium wheels, and a tow hook.
The centerpiece of the supercar is its 6.0-liter naturally-aspirated V12 engine made by AMG. It's the same power unit found in the Mercedes-Benz CLK GTR. The hardware produces 800 PS (789 hp) with a 0-60 mph acceleration time of 2.7 seconds.
The seller said this Zonda was the first unit to be freely sold in the US. The introductory price of the car was $2.5 million a decade ago. We have no idea how much it was sold by RM Sotheby's, but a Zonda Riviera notably fetched $5.89 million sometime in 2019.