Giancarlo Perlas
September 21, 2021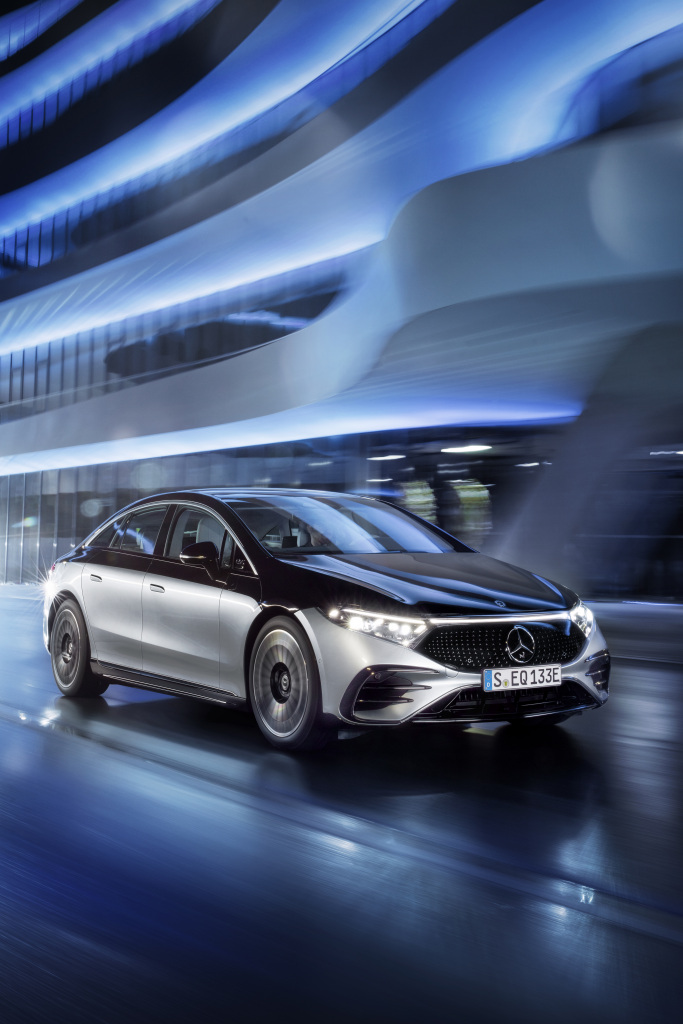 The three-pointed star marque just announced the pricing of the all-new Mercedes-Benz EQS. According to MBUSA, the electric sedan starts at $102,310 (excluding the destination charge of $1,050). That's seven grand cheaper than the starting price of the brand's S-Class flagship luxury car.
The EQS is scheduled to arrive in US dealerships in the fall of 2021. It will be available in two models namely the EQS 450+ and the EQS 580 4MATIC. Each will also come with three trims that include Premium, Exclusive, and Pinnacle.
The EQS is highlighted by the following:
Premium
Exclusive
Pinnacle
EQS 450+ Sedan: $102,310*
EQS 580 4MATIC Sedan:
$119,110*
EQS 450+ Sedan: $105,710*
EQS 580 4MATIC Sedan:
$122,510*
EQS 450+ Sedan: $108,510*
EQS 580 4MATIC Sedan:
$125,310*
Driver Assistance Package
Heated & Ventilated Front Seats
Leather Upholstery
Power Tilt/Sliding Panorama Roof
20″ Wheels (21″ on EQS 580)Burmester® 3D Sound System
10-Degree Rear Axle Steering
64-color Ambient Lighting
Parking Package with Surround View System
All features of Premium Trim
Multicontour Front Seats with Massage function
Head-Up Display
Air Balance Package
Four-Zone Climate ControlRapid Heating Front Seats
All features of Premium and Exclusive Trims
Power Rear Seats with Memory
Comfort Rear Center Armrest with Wireless Charging
Heated & Ventilated Rear seats
Comfort Rear Headrests
Additional USB-C Ports in Rear
The base model of the EV is offered with a single-motor, rear-drive system with 329 hp and 406 lb-ft. Taking the 580 4MATIC equips it with a twin-motor, all-wheel-drive system with 516 hp and 611 lb-ft of torque. Both are energized by a 108.7 kWh battery pack. There are no details about the EPA electric range of the auto yet, but as a reminder, the WLTP numbers say that it can reach 487 miles in a single charge.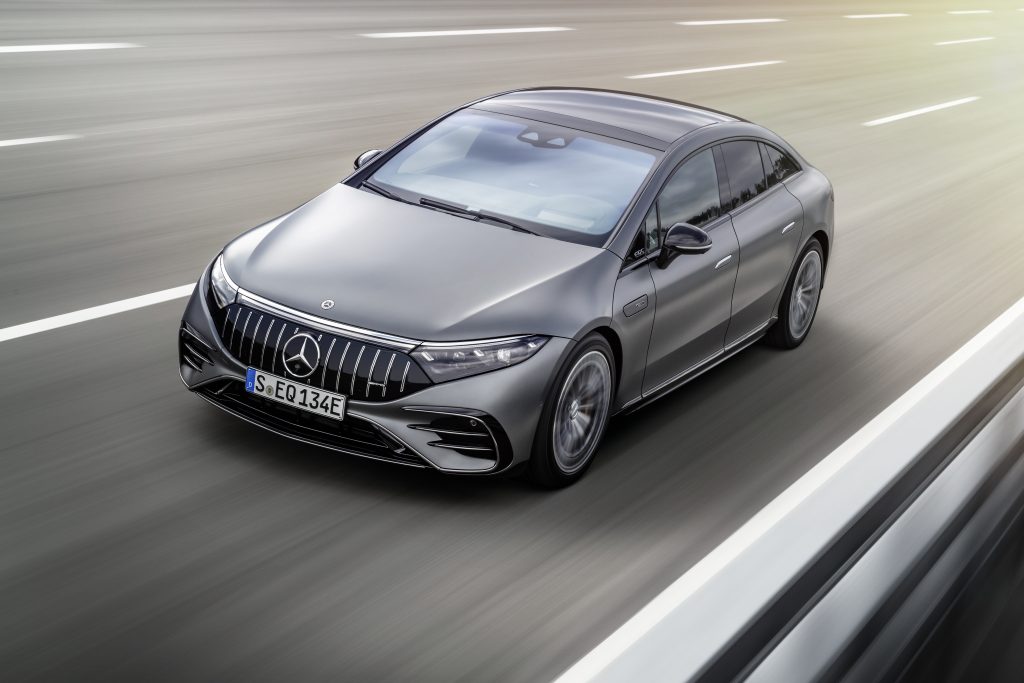 A high-performance variant of the car, the Mercedes-AMG EQS, is also on the way with an expected market rollout in 2022. The unit debuted at the recent Munich Auto Show that promises up to 751 hp and 752 lb-ft. The configuration takes it from 0 to 62 mph in just 3.4 seconds and tops at 155 mph.