Giancarlo Perlas
July 19, 2021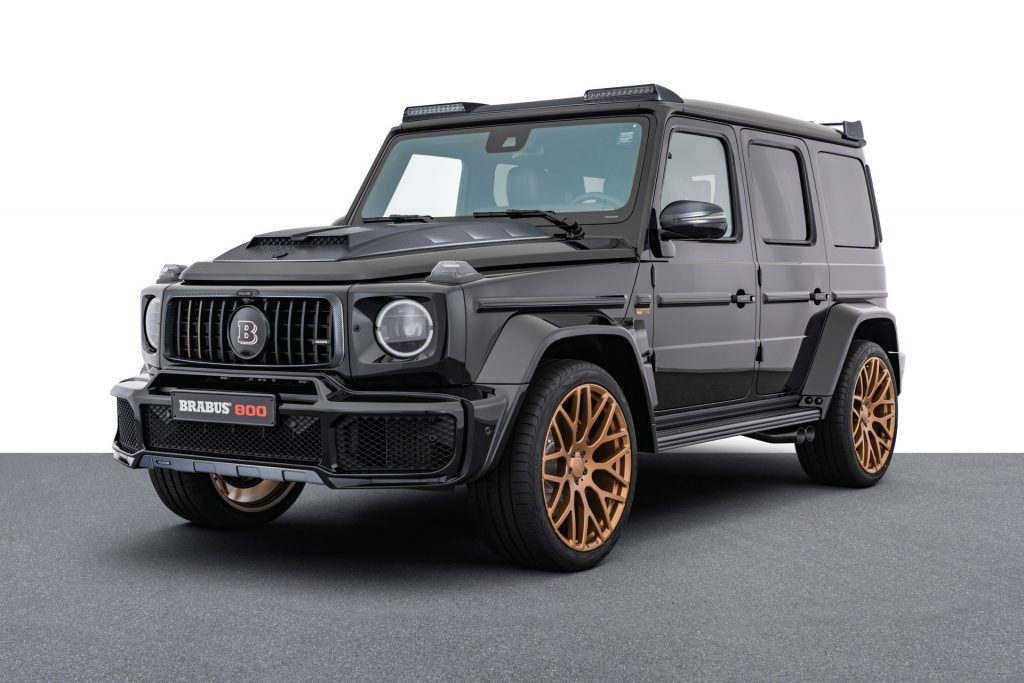 The new Brabus Mercedes-AMG G63 is not for the faint of heart. First of all, it's €453,033 ($540,000 at prevailing exchange rates) price tag alone can buy around three standard AMG G63 SUVs. Second, ordering the product does not mean getting it right away because deliveries take 4 to 12 months after purchase. However, for people with that kind of money to blow, they will get a G-Class that further stands out with its carbon fiber look and major power upgrade.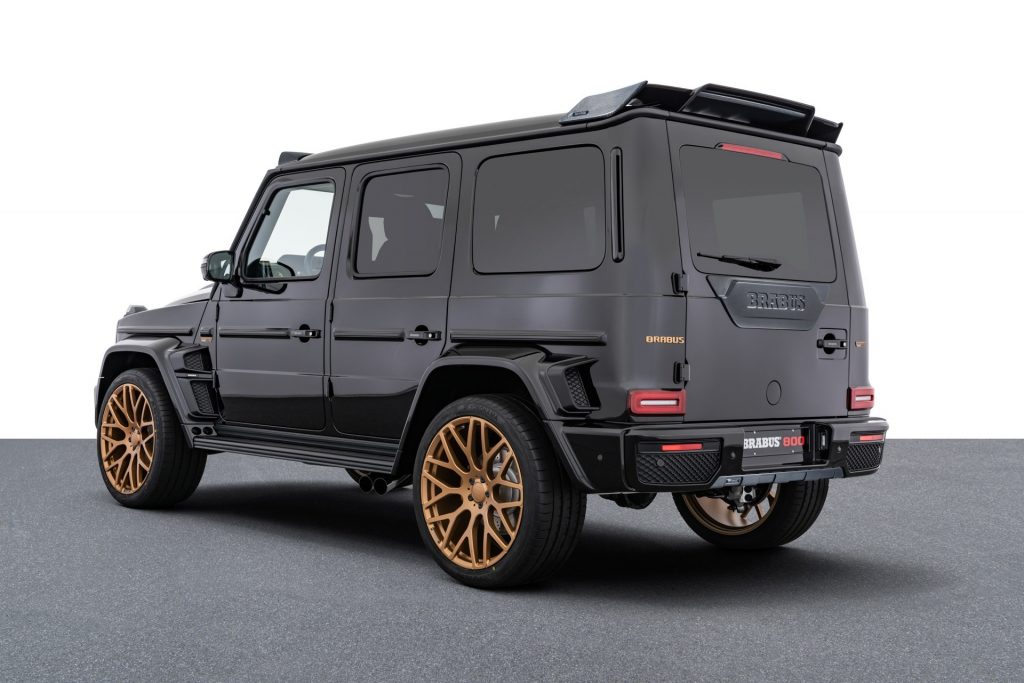 The body kit of Brabus for the AMG G63 includes a metallic black exterior paint with gold accents, extended wheel arches with rear vents, and 11×23-inch wheels with 25-spoke design at the front and 20-spoke at the rear wrapped in 305/35 Yokohama tires. Then its hood scoop, front grille panel, bumper lips, side mirror caps, roof light casing, rear roof spoiler, rear diffuser, and rear door logo all benefit from carbon fiber materials.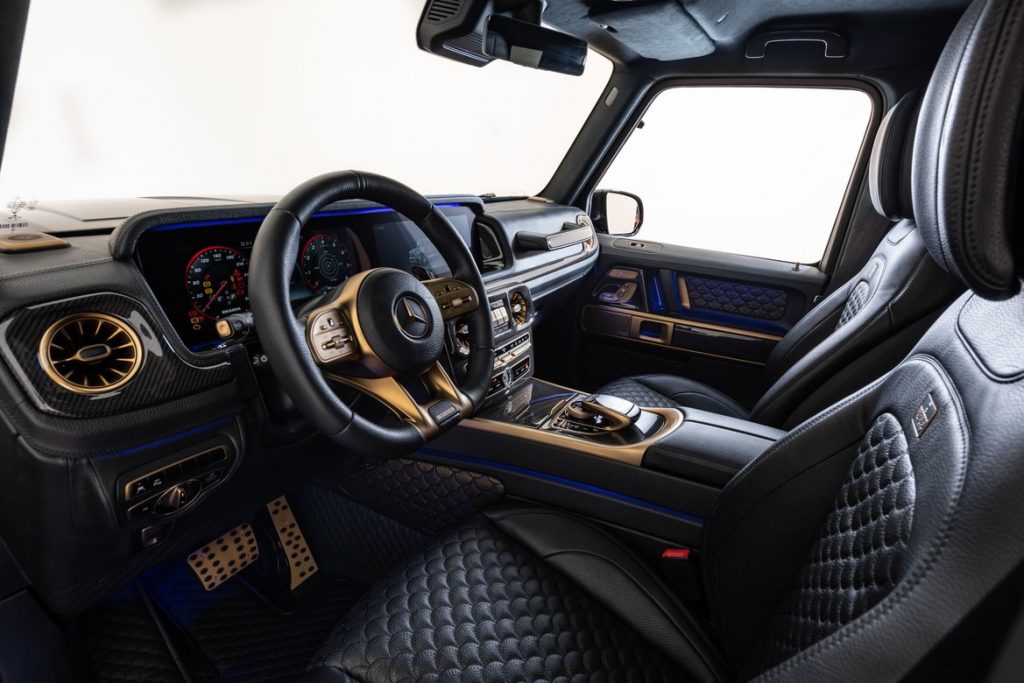 The same metallic black theme with gold and carbon highlights can be found in the interior design of the iconic SUV. The seats are covered in quilted leather with special diamond stitching patterns. The rear seats have been replaced to reduce the G-Class' seating capacity to four, but the added amenities ensure that the alternatives offer more comfort than the standard.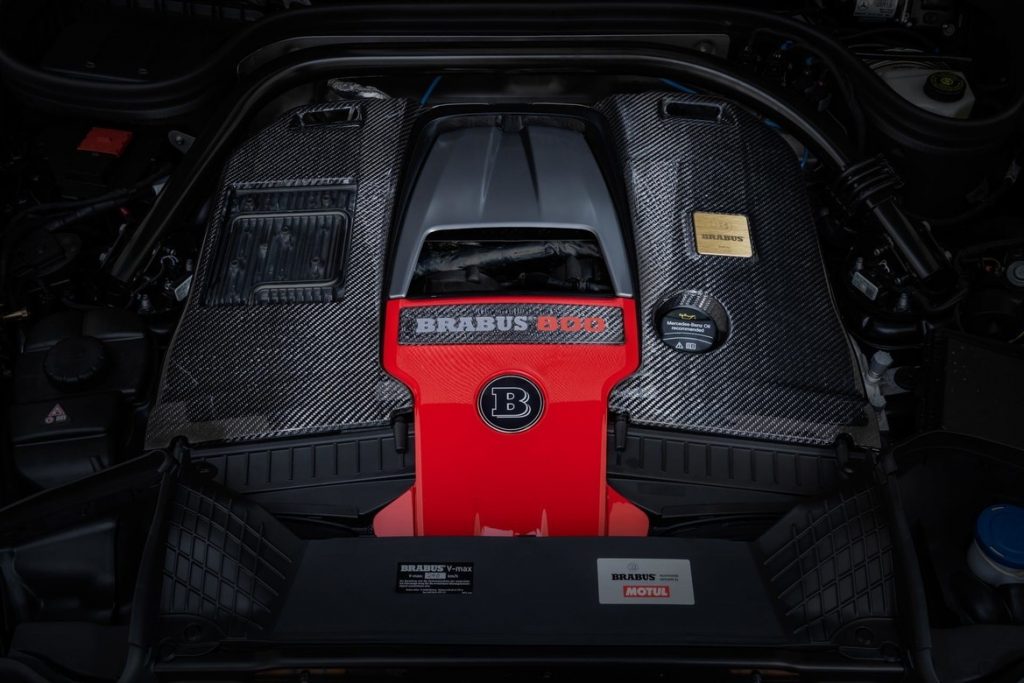 Capping up the modifications is the massive boost in the 4.0-liter twin-turbo V8 engine of the Mercedes-AMG G63. From its stock 577 hp and 627 lb-ft torque, Brabus tuned it to deliver up to 789 hp and 738 lb-ft, which takes it from 0 to 62 mph in just 4.1 seconds and with a top speed of 149 mph if combined with the optional AMG Driver's Package.