Giancarlo Perlas
July 16, 2021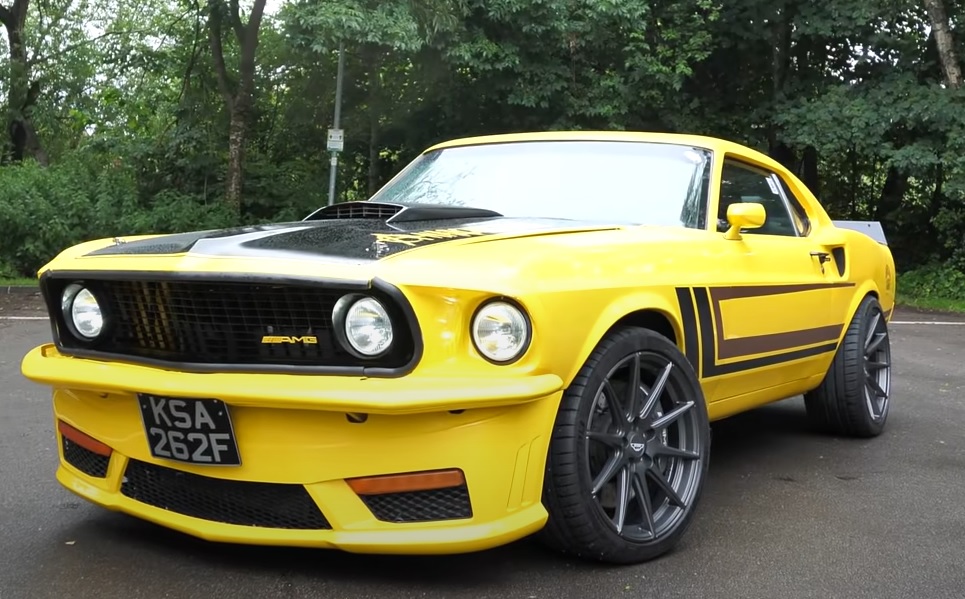 Anarchy Garage recently unveiled its latest creation, which is a Ford Mustang on the outside but Mercedes-AMG inside. That's basically a mishmash of the best of American and German car engineering.
At a glance, one will immediately notice that the 1969 Ford Mustang is more than just a classic muscle car. It features an unusually huge bumper, which happened to be sourced out from a Mercedes-AMG E63. The brake calipers and front grille are also AMG branded. Then its exterior is topped off by LED lights and twin exhausts on each side.
It does not end there because even the interior benefitted from an E-Class dashboard and A-Class seats. The steering wheel has the three-pointed star logo of the German brand too.
Lastly, popping up the hood of the Ford-AMG chimera reveals an MSL Performance tuned 5.5-liter twin-turbo V8 engine from an AMG E63. That brings the power of the Mustang from its original 250 hp and 355 lb-ft of torque to a whopping 750 hp and 885 lb-ft of torque. That's more than the original output of the donor car's 2012 handcrafted M157 engine with 518 hp and 516 lb-ft of torque.
This may be a travesty for purists, but it should be noted that the car started as a totaled unit. It was in storage for 25 years until it was given another chance of life using whatever resources that the tuner was able to scrape out.
Check out the video of the Ford Mustang AMG in the video below: