Giancarlo Perlas
June 9, 2021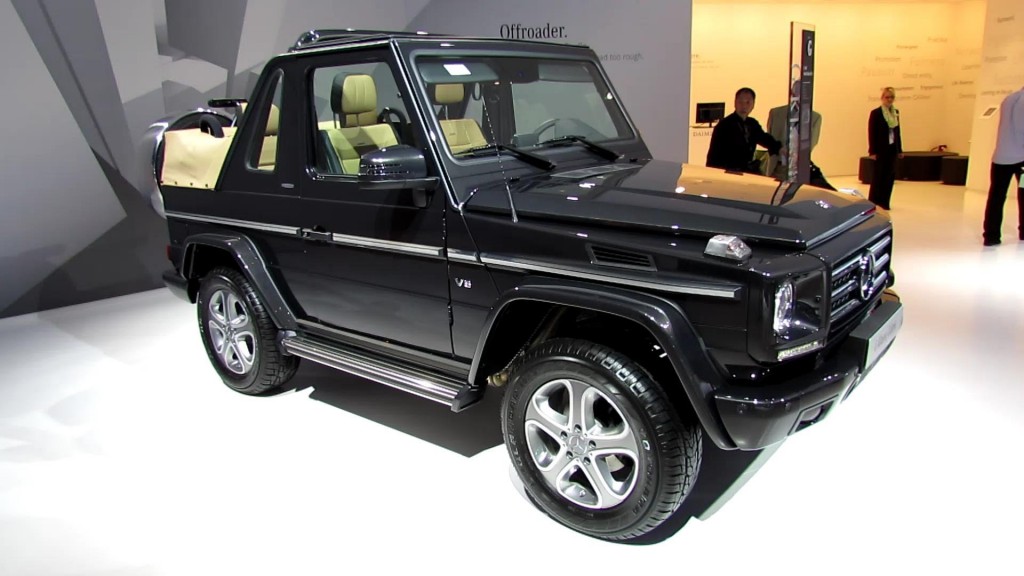 Mercedes-Benz is now hiring new engineers. Sources say that they will be working on a new foldable roof for its vehicles.
The exciting part about this is that the job opening is located at the Graz factory of the company in Austria, which happens to be where the G-Class SUV is being assembled by Magna Steyr. This led to speculations that the three-pointed star marque is probably reviving the Mercedes-Benz G-Class Cabriolet.
The G-Class Cabrio hit extinction back in 2013. The G500 Final Edition 200 marked the end of its era, which was only limited to 200 units as its name implies. All units were sold out before the variant even made its world premiere at the 2013 Frankfurt Auto Show.
Last year, a 2012 G500 Cabrio variant of the SUV was being sold by Mansory with an asking price of 455,800 euros, which was about $516,696 based on that period's prevailing exchange rates. That's nearly four times the price of the 2021 G550 SUV nowadays.
In 2017, many people got worked up with rumors about the G-Class Cabrio making a comeback only to get the Mercedes-Maybach G-Class Landaulet. It only had a top-down for its rear passengers so it does not count as a cabriolet.
If the gossip is true, we may finally see a two-door G550 Cabrio, but it's also possible that it's only a landaulet again. We are strongly hoping for the former though as we think that it would add more flavor to the present offerings of the G-Class.